Bosch Sensortec BMM350: High-performance Magnetometer
The BMM350 is a very small, high-performance, and low-current 16-bit 3-axis magnetometer. The digital sensor is ideally suited for a wide range of consumer applications such as virtual, augmented, and mixed reality applications, head orientation, indoor navigation, magnetic compass, high-end gaming, and dead reckoning, for example in robotics applications. The sensor is based on Bosch's proprietary TMR technology. BMM350's features are carefully tuned and perfectly match the demanding requirements of all applications.
The BMM350 magnetic sensor offers outstanding design flexibility, providing a single monolithic package solution. Customers can easily integrate this into a multitude of existing and upcoming devices such as smartphones, wearables, hearables, vehicles, drones, and GPS modules. Compared to the predecessor BMM150, the BMM350 impresses with an outstanding performance. This is reflected in 3 times better sensitivity and a 20 times smaller power consumption. It can be programmed to optimize functionality, performance, and power consumption in customer specific applications. The BMM350 allows measurements of the magnetic field in three perpendicular axes with a magnetic field range of typical ± 2000 μT (x, y, z-axis). The low current consumption (200 μA @ 100 Hz in low power preset) and low noise (± 190 nTrms for x, y axis and ± 450 nTrms for z axis) makes it suitable for a multitude of target applications.
BMM350 Benefits
High flexibility due to small size
Enabling new uses cases due to excellent performance
Sensing stability due to ability to overcome negative impacts from external magnetic fields




Head orientation for 3D audio
Indoor navigation eg. step counting in combination with accelerometer
Reduced pixel latency in AR/VR applications
Positioning and speed detection of vehicles or industrial machines.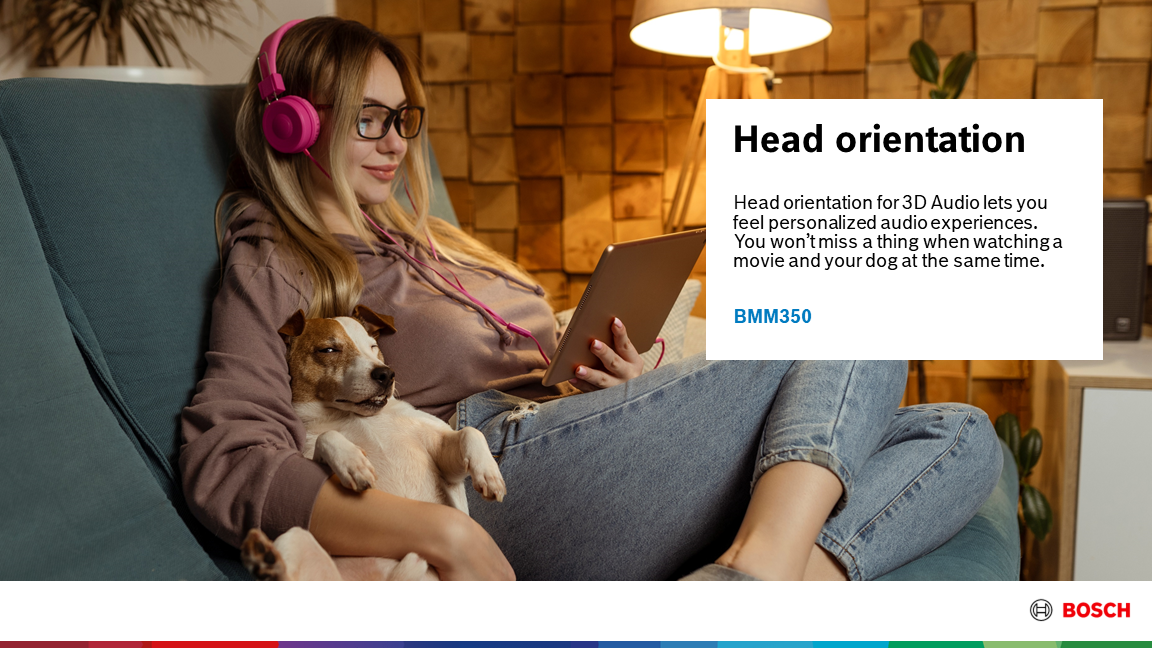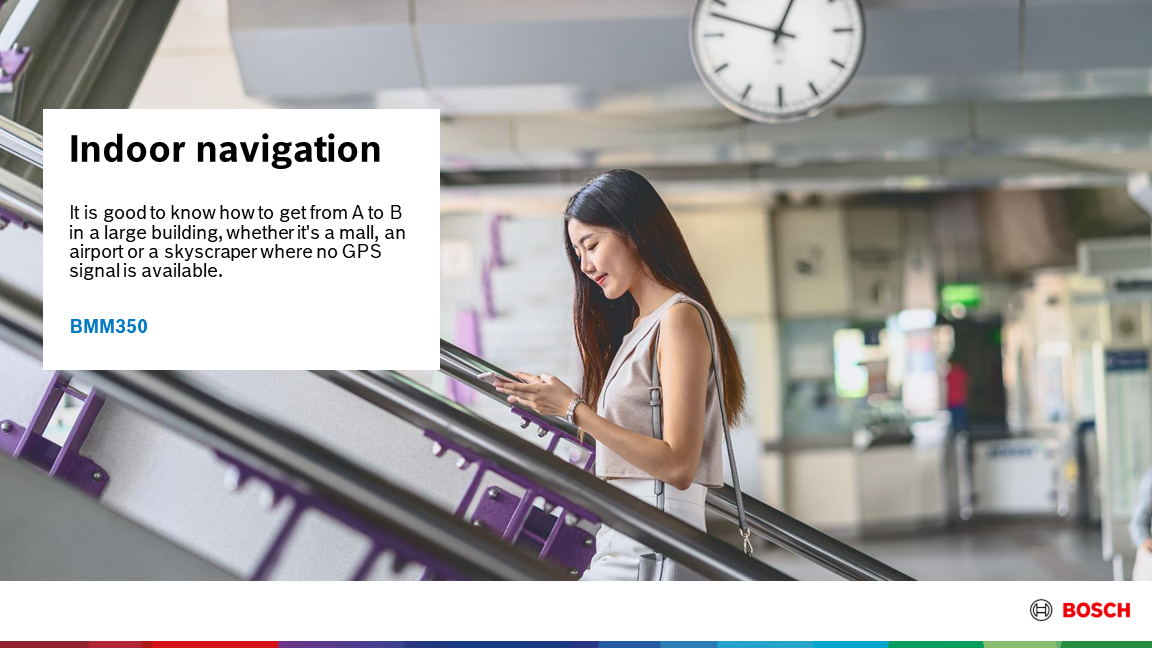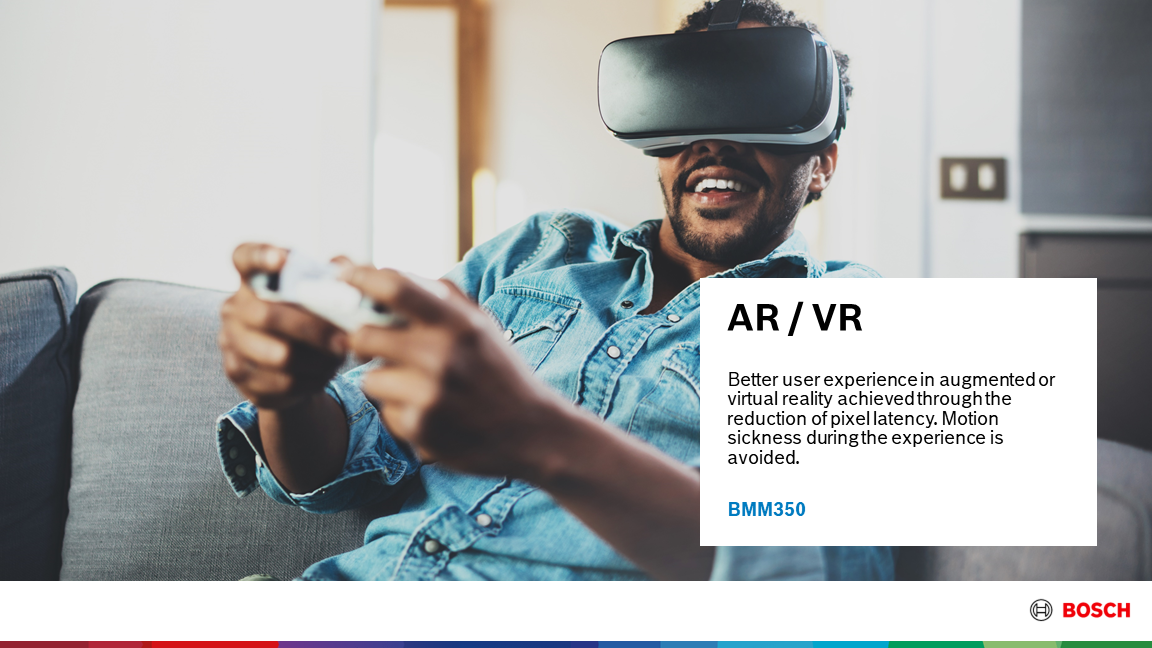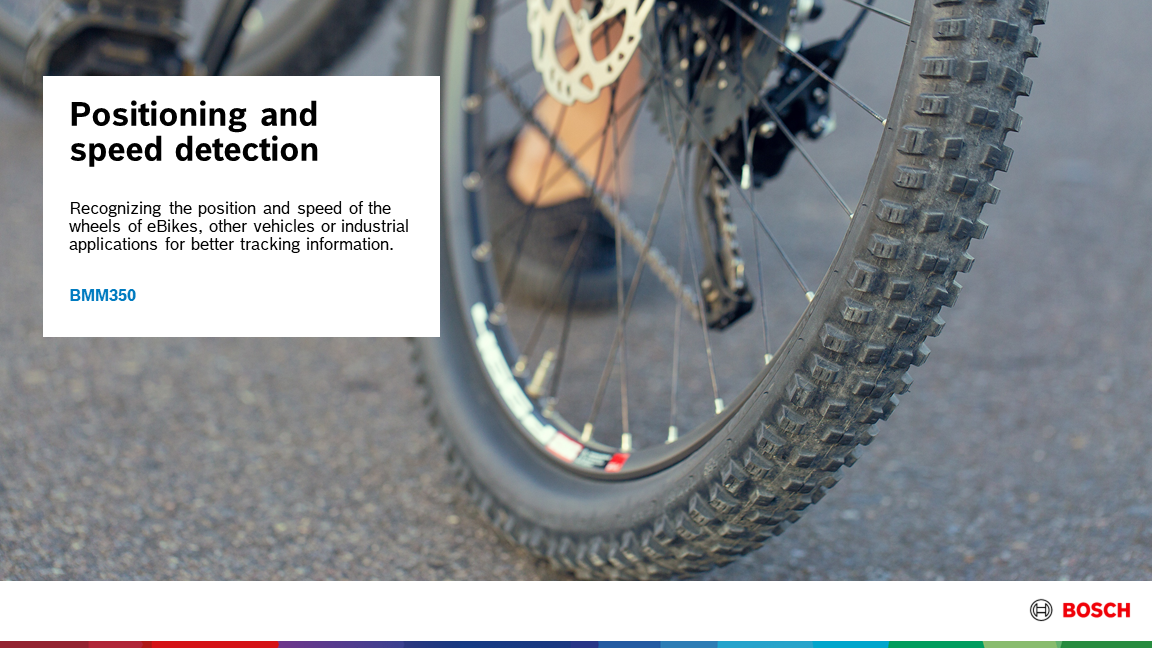 | | |
| --- | --- |
| Dimensions | Slim WLCSP package of 1.28x1.28x0.5mm³ |
| RMS Noise | 190nT (x,y) 450nT (z) at 100 Hz data rate |
| ODR | 1.56 to 400 ODR |
| VDD | 1.72 to 1.98 V |
| Average typical current consumption | 200µA at 100 Hz data rate |
| Field Shock Recovery | 400mT |
| Field Range | 2000µT |
| Sensivity | 0.08µT/LSB |