About DLC Display Co., Limited
DLC Display Co., Limited is located in Shenzhen City, China with offices in HongKong offering logistic and financial services.
Over the last 15 years we have been industry leaders in the design and manufacturing of display products. DLC offers monochrome TN/STN, TFT and OLED displays including all other ancillary components related to displays. Our transflective TFT displays enable viewing under direct sunlight, which provides tremendous value and is appealing to customers worldwide. IPS and LTPS panels provide a wide viewing angle, another favorable aspect in the electronic display market. Our product portfolio contains more than 200 different models of TN, STN, DSTN monochrome and TFT color displays, as well as many monochrome OLED displays, all available in sizes ranging from 0.49 to 15 inch, and working temperatures between -40℃ and 90℃. Our products are widely used in automotive, medical and military applications.
Our customers are mainly concentrated in Europe, the U.S., Korea and Japan. Our team of highly qualified electronic engineers provides expert technical support, while our Research and Development engineers are committed to provide innovative flat panel display designs and new products to meet the ever-growing requirements of the global market. We can therefore guarantee to meet your display specifications and provide customers with the most appropriate and the cost effective solutions for their individual project requirements.
Transflective TFT Display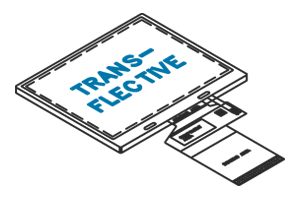 Features:
Low power consumption
Longer backlight lifetime
Low heat emission
No extra thickness
Sunlight readable
Better contrast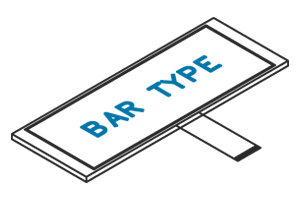 Features:
Special TFT panel
High brightness
High contrast ratio
Full viewing angle
Flexible application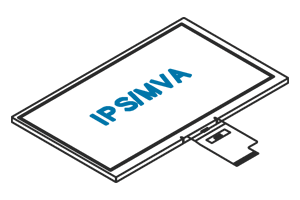 Features:
Accurate color representation
Full viewing angle
High contrast ratio
Fast response time
Low power consumption
High brightness TFT Display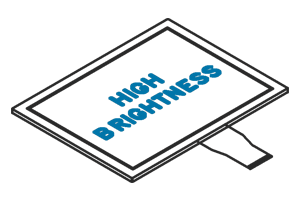 Features:
Up to 1000cd/m2
Outdoor application
Sunlight readable
New Products Introduction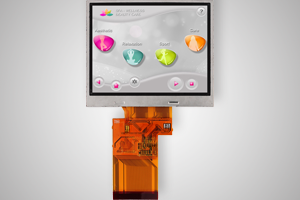 Diagonal: 3.5 inch
Technology: IPS
Resolution: 320*(RGB)*240
Interface: RGB
A.A.: 70.08mm*52.56mm
O.D.: 76.90mm*63.90mm
Brightness: 300cd/m2
Long term available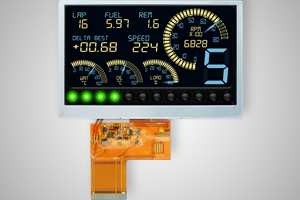 Diagonal: 4.3 inch
Technology: IPS
Resolution: 800*(RGB)*480
Interface: RGB
A.A.: 95.04mm*53.86mm
O.D.: 105.50mm*67.20mm
Brightness: 400cd/m2
Long term available
Rutronik Europe
Rutronik Elektronische Bauelemente GmbH
Industriestrasse 2
D-75228 Ispringen
Phone
+49 (7231) 801-0