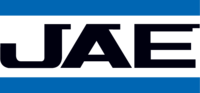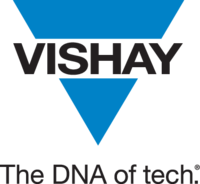 ---
Advanced Robotics - The Next Level of Progress
Increasing complexity especially in industrial surroundings requires the transformation of operations by implementing intelligent and focused systems forming the self-managed factory of the future. Enhanced productivity, quality economic benefits and flexibility to balance incidents in the supply chain come along with greater agility, safety for employees and improvements in sustainability. Robotics make an essential contribution to the automation of processes. That also applies to service robots, which make everyday life easier and provide assistance. Fast achievements mainly base on better performing electronic elements making robots more adaptable, perceptive, communicative, mobile and easier to integrate into processes. The optimum interaction of hardware and software, data generation and processing, real-time communication (TSN), (W)LAN networks ((Industrial) Ethernet), security measurements and sensor technology - right through to the integration capability of individual components - is the decisive prerequisite here.
Rutronik is the automation enabler. From the combination of innovative components based on their features for best-in-class solutions to unique system solutions, partly patented, Rutronik System Solutions offers technologies that provide access to advanced robotics. Close cooperation with various partners ensures rapid implementation of projects and faster time to market.
---
With the progressive expansion of mobile communication standards like 5G and opportunities to implement dedicated campus networks, robotic systems are increasingly being used in manufacturing sectors that are still at the beginning of their automation history. For example, robots assist people in the assembly in heavy work, and driverless transport vehicles take care of logistics and material flow independently.
Advanced robotics systems contribute to the development of new business models in smart factories enabling the diversification of existing offerings and a quicker response to market demand. A production line, for example, no longer has to be fixed to one product, but can produce different items. That creates a new product mix that can be adjusted in real-time concerning supply and demand.
With an advanced partner like Rutronik, these first steps can already be planned and implemented in detail. The installation of industrial robots requires a precise analysis of which technology is appropriate: autonomous or collaborative, mobile or fixed.
Increase in flexibility, quality, and capacity
Classic production lines, where factory workers perform the same task day after day, are no longer up to date for a variety of reasons:
Manufacturers must be able to respond quickly and flexibly to changing production requirements.
High-quality products and high productivity must no longer be mutually exclusive, especially in markets with high and time-critical demand.
Employees should be able to relinquish hazardous and unhealthy tasks as far as possible, thus freeing up intellectual capacity for planning, development, and control.
Different tasks define different kinds of robots
According to the European standard EN 775 an industrial robot is described as an automatically controlled, reprogrammable, multi-use handling device that can move in multiple, defined directions. It is either permanently mounted in one place or used mobile in automated manufacturing systems.
---
When defining service robots, they are assigned services and assistance of all kinds outside industrial context. Service robots interact even more closely with humans and are integrated into everyday private life as part of home automatisation. That creates unique requirements in the area of data security and protection mechanisms. Their high autonomy also requires special solutions in terms of energy consumption, charging options and energy management.
Everyday heroes who facilitate many things
Equipped with extensive sensor technology, machine vision, communication options, AI and a "memory", they are becoming almost omniscient, semi- or fully autonomous everyday household helpers.

Rutronik, accompanies developers and manufacturers of service robots from pre-development phase to market launch with
A deep understanding of AI, sensors, Human Machine Interfaces (HMI), Virtual Reality (VR)/Augmented Reality (AR)/mixed reality, energy, safety, data security, cloud and communication networks and
Offering a comprehensive portfolio of corresponding components and solutions that meet the highest demands in terms of safety, efficiency, and innovation.
---
Any Questions? Get in Contact With Our Product Specialists