Made by Rutronik: Innovation and Future DNA
Spurring on our Industry: Digital Transformation, Artificial Intelligence and New Composite Materials
Digital transformation is setting the pace for growth on global markets. Additionally, artificial intelligence acts as additional accelerator. New materials and composites become fundamental for consumer products. They become key to performance enhancement and play a major role in shaping the technological future. In many cases, they are essential for the functionality of new applications and decisive factor for access to growth markets.
Acceleration of the Research & Pre-Development Phase due to Rutronik's Individually Tailored System Solutions
Rutronik System Solutions combine the best products based on their features and performance aiming at creating innovative and best-in-class solutions. Thus, we decisively shorten the time-to-market in dynamic industrial environments. Customers gain the necessary decision-making freedom in the research and pre-development phase and a time advantage over competitors.
Investment in R&D Means Shaping Growth
Rutronik's consistent focus on growth includes investment in its own research and development capacities. We are aiming at developing new technologies on the one hand and on the other hand at designing highly innovative solutions – precisely tailored to our customers' needs and the expectations of their end users.
Future Markets & Tomorrow's Business Models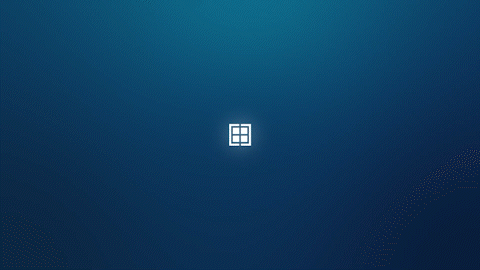 Rutronik clearly aligns its activities with high-growth future markets as well as with their significant applications. We are focused on the identification of levers in the entire value chain to be shaping a sustainable future and competitiveness for its customers.
Rutronik System Solutions - Added Value for the Entire Value Chain
Rutronik is much more than a reliable logistics provider. The company has a broad product portfolio, the corresponding expertise, and knows the challenges and needs of the industry. Rutronik extends these capabilities with Rutronik System Solutions and positions itself as a system provider. Markus Krieg, Chief Marketing Officer at Rutronik, explains what Rutronik System Solutions is all about, the strategy behind, and the benefits for customers.
"We are guided by a question that is central to our customers' business models: How can our customers become and remain valuable partners for their customers? Rutronik System Solutions, therefore, offers its customers an edge in development and highly innovative solutions. To achieve this goal, we combine innovations derived from science and research with our expertise." Markus Krieg, Chief Marketing Officer at Rutronik
Rutronik System Solutions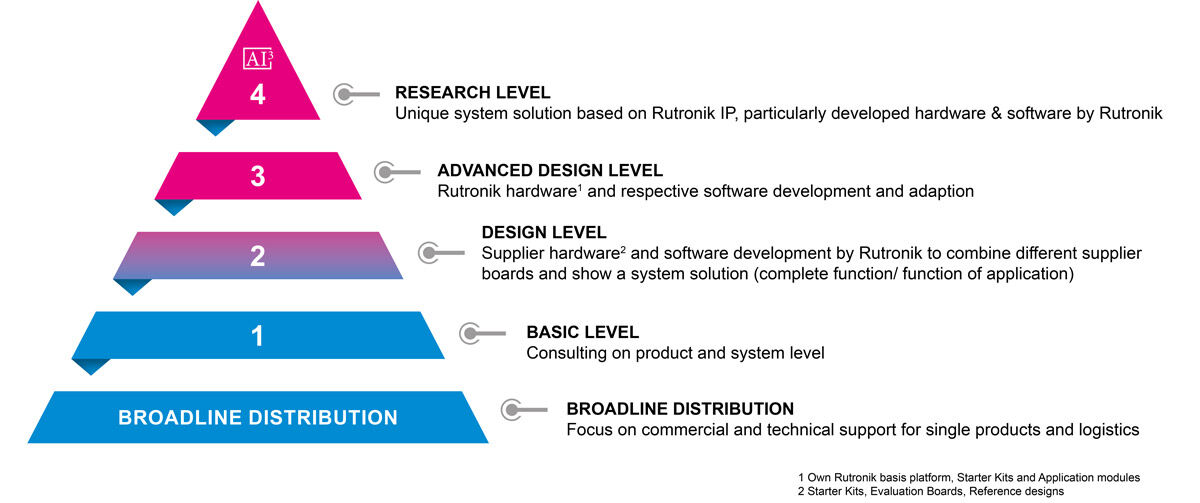 ---
Research Level
Hardware developed by Rutronik serving as a proof of concept for system solutions in new markets and new technologies
Based on Rutronik IP
Development based on cooperations with leading universities and institutions
Rutronik is following an IP protection program within the research programs
Fusion of the know-how of suppliers on one board with the product know-how of Rutronik
Fusion of the research know-how of Universities and Rutronik know-how

Customer advantage
Ready proof of concept on research level
Combination of scientific know-how and newest products
Therefore greater competitive advantage regarding know-how and time to market
Advanced Design Level
Own Rutronik hardware (platform/boards) and corresponding software development
Usage of application modules based on these platforms
Development of software adaptions for different application modules with self developed software
Close cooperation with multiple suppliers through the modular set up of the Advanced Design Level System Solutions
All key components are based on the portfolio of our suppliers
Fusion of the know-how of multiple suppliers and Rutronik

Customer advantage
Modular solution with the best fit combination of different suppliers and products
Time to Market is reduced significantly
Inspiration for best fit products
Design Level
Hardware platforms, evaluation kits and reference design from suppliers as basis, optional combination of different boards
Software adaption by Rutronik support engineers which connect different boards with each other to demonstrate the corresponding functions
Support for implementing the respective software
Consulting for the functions of the hardware/boards, functions of the products within the boards and system thinking combine different boards and eventually forming a system solution (overall function, application).
Basic Level
Technical consulting on product and system level using diagrams, data sheets and training materials
Technical consulting through product and application engineers
Commercial consulting through sales regarding technologies, procurement and logitics

Customer advantage
Inspiration system thinking, new technologies, new products
Education training for new products
Exchange with experts on application level
Broadline Distribution
Consult.
Worldwide and individual consulting for applications and commercials parameters.
Components.
Component diversity regarding portfolio of semiconductors, passive components, electromechanical components, displays, boards and systems, storage and wireless technologies.
Logistics.
Consulting for individualized logitics systems and modules as well as value added services.
Quality.
Certified quality management system as well as continuous monitoring of processes. Additionally certified environment, health and security system.