Realize your Medical Applications
Rutronik wants to help you realizing your medical application. We got different solutions, from different suppliers, to find the perfect solution and we can provide logistic systems to make sure you get the parts on time and technical support by our Field Application Engineers.
What parts do you need for your application? Here is an overview:
---
How a Medical Ventilator Works
A ventilator is often used for short periods, such as during surgery when you're under general anesthesia or during treatment for a serious lung disease or other condition that affects normal breathing. Some people may suffer from a condition where they need to use ventilators for a long period or even for the rest of their lives.
A ventilator is a machine that supports breathing. It's also called a breathing machine or respirator. These machines are mainly used in hospitals. Ventilators will get oxygen into the lungs, remove carbon dioxide from the body, help patient breathe easier, and breathe for people who have lost all ability to breathe on their own.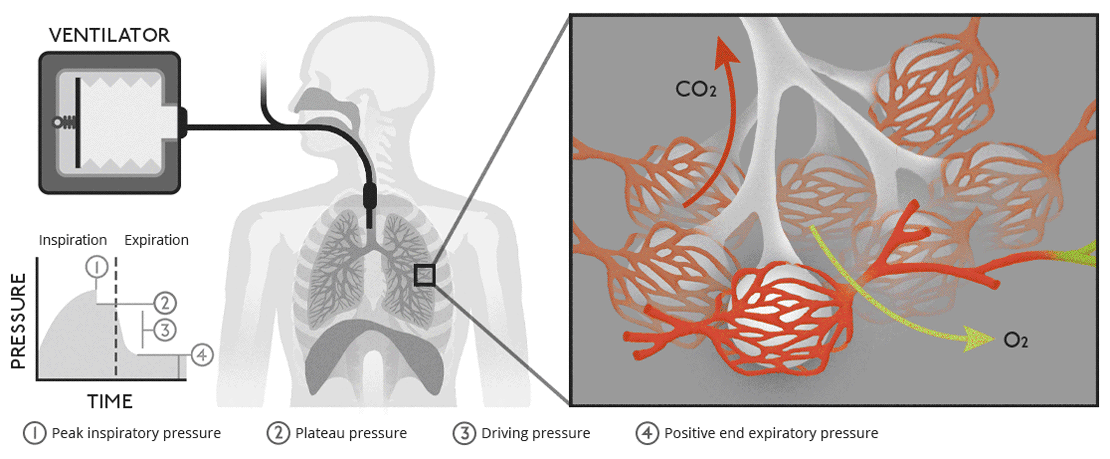 ---
---
If you got further questions please feel free to contact our product management or sales department.
Rutronik wants to help as best as possible to smooth the curve and help in fighting Covid-19.