The SCHURTER Group, founded in 1933, is the world's leading Swiss technology company, ensuring clean and safe supply of power, ease of use and sophisticated overall solutions. Schurter focus on industrial equipment, medical equipment, automotive, avionics and space, data and communication, and energy. Schurter's growth in these dynamic segments is above average. With enormous commitment, they are close to the customers around the world, directly and through their partner network. Thanks to great expertise, innovative strength and a distinctive corporate culture, they are leading the SCHURTER Group sustainably into the digital future, together with their customers and partners.
20 companies in 17 countries belong to the SCHURTER Group, 14 companies of which have their own production sites. This ensures that all major markets can be served by their own companies. They are coordinated from three hubs: SCHURTER AG in Lucerne for Europe, SCHURTER Inc. in Santa Rosa for America as well as SCHURTER (S) Pte. Ltd. in Singapore for Asia. In addition, SCHURTER has representatives in about 60 countries and works together with over 65 distributors. This close-knit network guarantees that SCHURTER products are securely and quickly available internationally.
The SCHURTER Group employs about 2'000 people worldwide. Each of these employees significantly contributes to corporate success and allows SCHURTER to be a leading innovator and manufacturer of electronic components and systems in the world.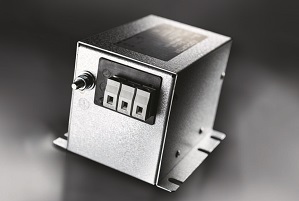 3-Phase Block Filters for Machine Applications
SCHURTER is expanding the successful FMBC EP and FMBD EP 3-phase filter families with new variants for machine applications. The new filters meet the requirements of machine safety according to IEC 60204-1. They are suitable for 3-phase or 3-phase-with-neutral conductor applications at rated currents from 16 to 230 A.
UHP - SMD Fuse for Very High Power
With the increased availability of low-cost, high-performance lithium-ion battery cells, there is a growing need to manage higher currents via low-cost, SMD-assembled PCBs. The dedicated SCHURTER UHP fuse with rated currents of 50 to 100 A ideally meets the requirements for high breaking capacity and fast tripping in the event of overcurrents.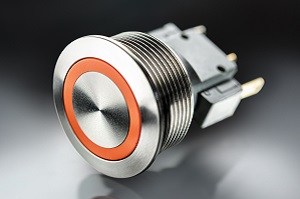 MSM RC: Non-Illuminated Design Line
With the MSM RC (Ring Colored), SCHURTER is expanding its Metal Line family of non-illuminated switches to include a variant with a plastic color ring. These switches increase operating safety and allow industrial designers to spice up the user interface with fresh colors.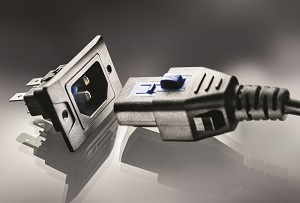 Type 6080 with Cordset
Protection against dirt particles and moisture is becoming increasingly important. With the product type 6080 and the associated V-Lock power cable, SCHURTER is launching an IP54 device connection that also meets very high demands.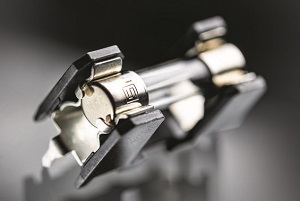 Fuseholder OGN for THR
The SCHURTER OGN fuseholder is a product that has proven itself over decades and has been continuously improved and expanded with new variants. It started with a THT version (Through-Hole Technology), followed by one for SMT (Surface-Mounting Technology). Now SCHURTER is introducing a third option, which closes the last gap: THR (Through-Hole Reflow).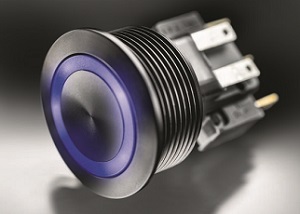 New Design Line of Switches
With the Design Line MSM RD, SCHURTER extends the MSM product family of mechanical switches and breathes new life into conventional pushbuttons. The progressive modern look of dead-front displays provides expanded design options with the known intuitive features of tactile feel and optical feedback.
As a leading innovator, SCHURTER manufactures and distributes components for circuit protection, as well as connectors, switches and EMC products. In close cooperation with the customers, input systems are developed and manufactured. SCHURTER also offers services for the electronics industry in the field of printed circuit board assembly. The business unit Solutions coordinates complete solutions from project planning to the manufacture of end products.
Products and Services: Circuit Protection: Fuse-Links, Fuseholders, Circuit Breakers for Equipment, Voltage Selectors

Connectors: IEC Appliance Couplers, Appliance Inlets, Connectors, Appliance Outlets, Plugs, Power Supply Cords, Interconnection Cords

EMC Products: 1- and 3-phase Line Filters with and without IEC Appliance Inlets, Sine Filters, Chokes and Pulse Transformers

Switches: Metal Line Switches, Printmount and Frontpanel Switches, Public Transport Switches, Indicators

Input Systems: Metal- and Membrane Keypads, Touch Screens, Touch Panels, Cabinet and Housing Systems

Services: Electronic Manufacturing Services for the Electronic Industry, Development of Customer specific Products, Support of pre Compliance Measurement for EMC topic
---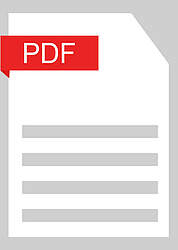 Rutronik Elektronische Bauelemente GmbH
Industriestrasse 2
D-75228 Ispringen
Phone
+49 (7231) 801-0