The ams OSRAM Group is a global leader in optical solutions. Our around 22,000 employees worldwide focus on innovation across sensing, illumination and visualization to make journeys safer, medical diagnosis more accurate and daily moments in communication a richer experience. With over 110 years of combined history, the core is defined by imagination, deep engineering expertise and the ability to provide global industrial capacity in sensor and light technologies. ams OSRAM creates technology for breakthrough applications, which is reflected in over 15,000 patents granted and applied. By adding intelligence to light and passion to innovation, we enrich people's lives.
Because, Sensing is life.

Exterior sensing for advanced driver assisted systems (ADAS) and autonomous driving (AD), rain light tunnel sensors, dynamic forward lighting, static forward lighting, position and angle sensing, static and dynamic signaling.
Interior in cabin sensing, ambient light sensing, ambient lighting, functional illumination, smart surface.
2-wheelers front / rear turn indicator, daytime running light, headlamp, taillight, logo illumination, light projection, cluster and switch backlight, license plate illumination, body light, battery level indicator.

Next generation of light emitting, sensing and signal processing products unlocking new algorithmic approaches for innovative medical and health monitoring platforms.Next generation of light emitting, sensing and signal processing products unlocking new algorithmic approaches for innovative medical and health monitoring platforms.
Medical imaging miniature camera module.
Vital sign monitoring medical and health sensors, analog frontends, LEDs, photodiodes, digital temperature sensor.

Intelligent spectral sensors, ambient light and UV sensors.
Agriculture / horticulture precise LED light, advanced sensing solutions, pioneering wavelength-optimized LEDs.
UV-C treatment highest-efficiency UV-C LEDs.
Outdoor / industrial lighting cutting-edge spectral sensors, LEDs for all professional outdoor lighting requirements.
Indoor lighting innovative LEDs.
Entertainment AR/VR (smart glasses and gaming), unique portfolio of innovative LEDs.

time-of-flight distance measurement sensors (1-/2-/3-D), multi-spectral sensors and ambient light sensors, image sensors
Robotics LiDAR systems (EEL, VCSEL), VCSEL-based emitting flood and dot pattern illuminators, 3D imaging, position sensors.
Home & building automation advanced UV-C LED, innovative LEDs, white LED emitter, photodetectors.
Factory automation LEDs, photodetectors, linear image sensors, 2D array imagers, laser diodes.
Material processing laser bars and diodes.
Project & display LED and laser components.
Appliances & tools position sensing, laser diodes.
Access control security VCSEL-based near infrared (NIR) flood and dot pattern illuminators, IR and NIR LEDs.
New Products Introduction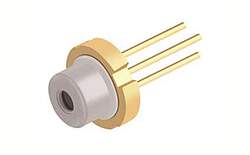 The new product family of green and blue laser diodes in TO38 and TO56 package make use of the latest chip generation and offers the customer a better beam quality and tighter electro- optical tolerances. The product family comes with different power levels ranging from 10 mW to 100 mW.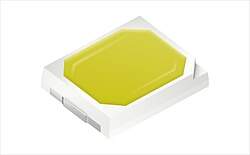 The DURIS® E 2835 Color derivates offer more than illumination. The new color derivates offer quality mid power LED matching the industry benchmarks of robustness, reliability and lifetime at a competitive price. We help customers go beyond the lighting and optimize their experience where light and space meets.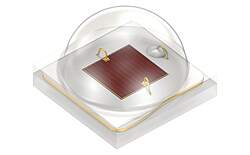 The OSLON® Square GH CSSRM6.24 is the latest addition to the LED portfolio for Horticulture Lighting applications with a 2mm² die inside. With upgraded LED chip and lens materials, it pushes the efficiency even higher than its predecessors.The small 3.0 mm x 3.00 mm footprint allows for very compact clustering. Flexible and efficient designs for professional top lighting and inter-lighting designs, and vertical farming solutions. Available in Hyper Red (660nm), Deep Blue (450nm) and Horti White.
Rutronik Europe
Rutronik Elektronische Bauelemente GmbH
Industriestrasse 2
D-75228 Ispringen
Phone
+49 (7231) 801-0