Rutronik Development Kit - RDK4
Automotive qualified hardware
Motor control units are used in almost every application and must meet different requirements depending on the application. Especially in the automotive sector, the demands are very high. With the RDK4, Rutronik System Solutions has developed a Base Board that combines numerous features like a microcontroller, system base chip, and the most important interfaces in the smallest possible space that is also automotive qualified. Thanks to the RDK4, developers do not need to design their own hardware. That reduces costs and the time required and means that new applications reach market launch much more quickly.
One board, many possible uses
Due to its features, the RDK4 is versatile and helps to implement applications fast. Because of its automotive qualification, the RDK4 is suitable for the development of motor controllers in the automotive sector. But the Base Board is also ideal for industrial applications that require a wide temperature range of up to 125 °C, making it a true "all-rounder". In addition to the variety of possible uses, developers also benefit from the flexibility. Thanks to the Arduino interface, the RDK4 is easy to combine with other boards such as the Adapter Boards from Rutronik System Solutions.
Target markets & applications:
Motor control modules for cars such as electric tailgate control, seat heating, and air conditioning
Body & Convenience
Powertrain
Industrial heating, ventilation, and air conditioning
Agriculture
Factory automation
Human Machine Interface (HMI)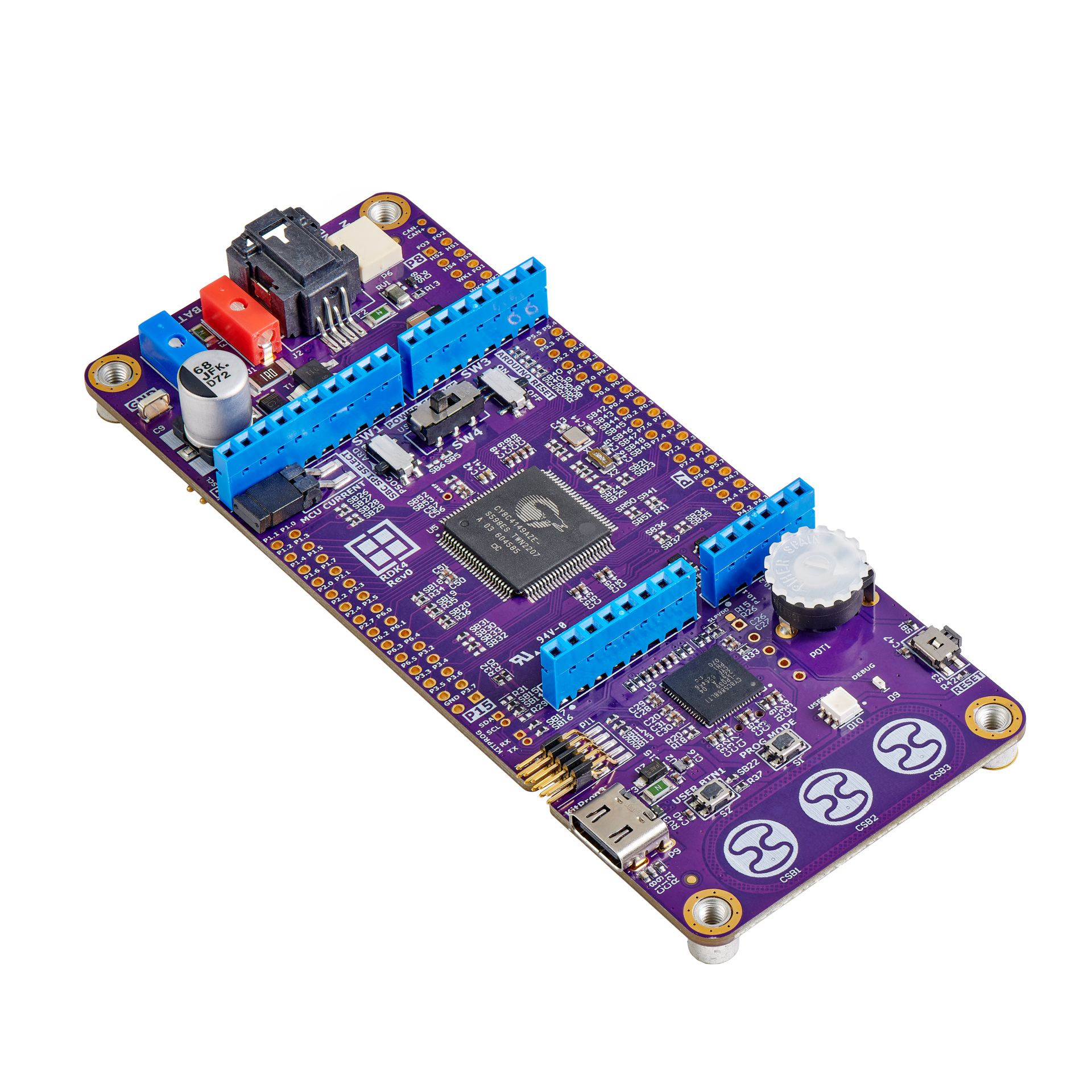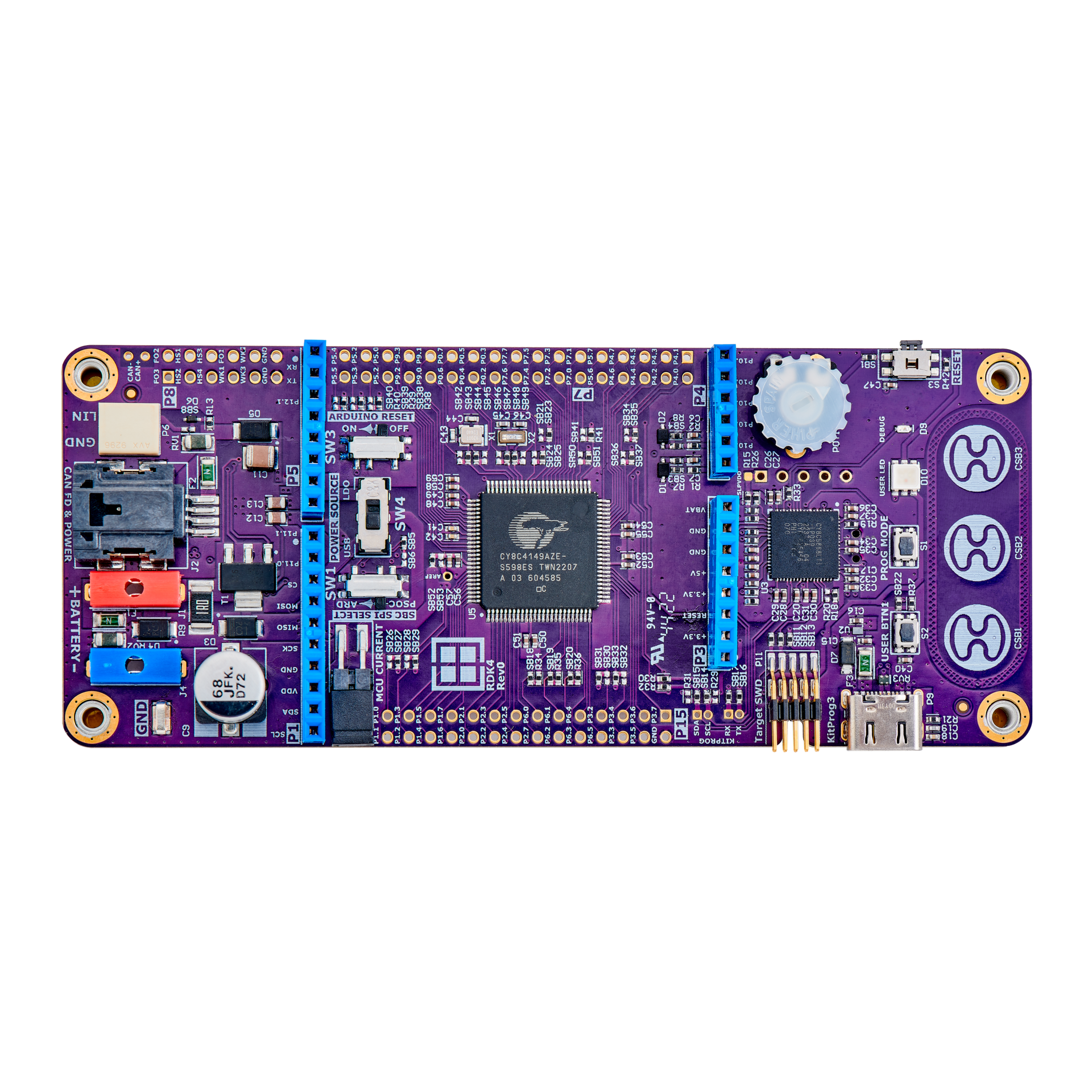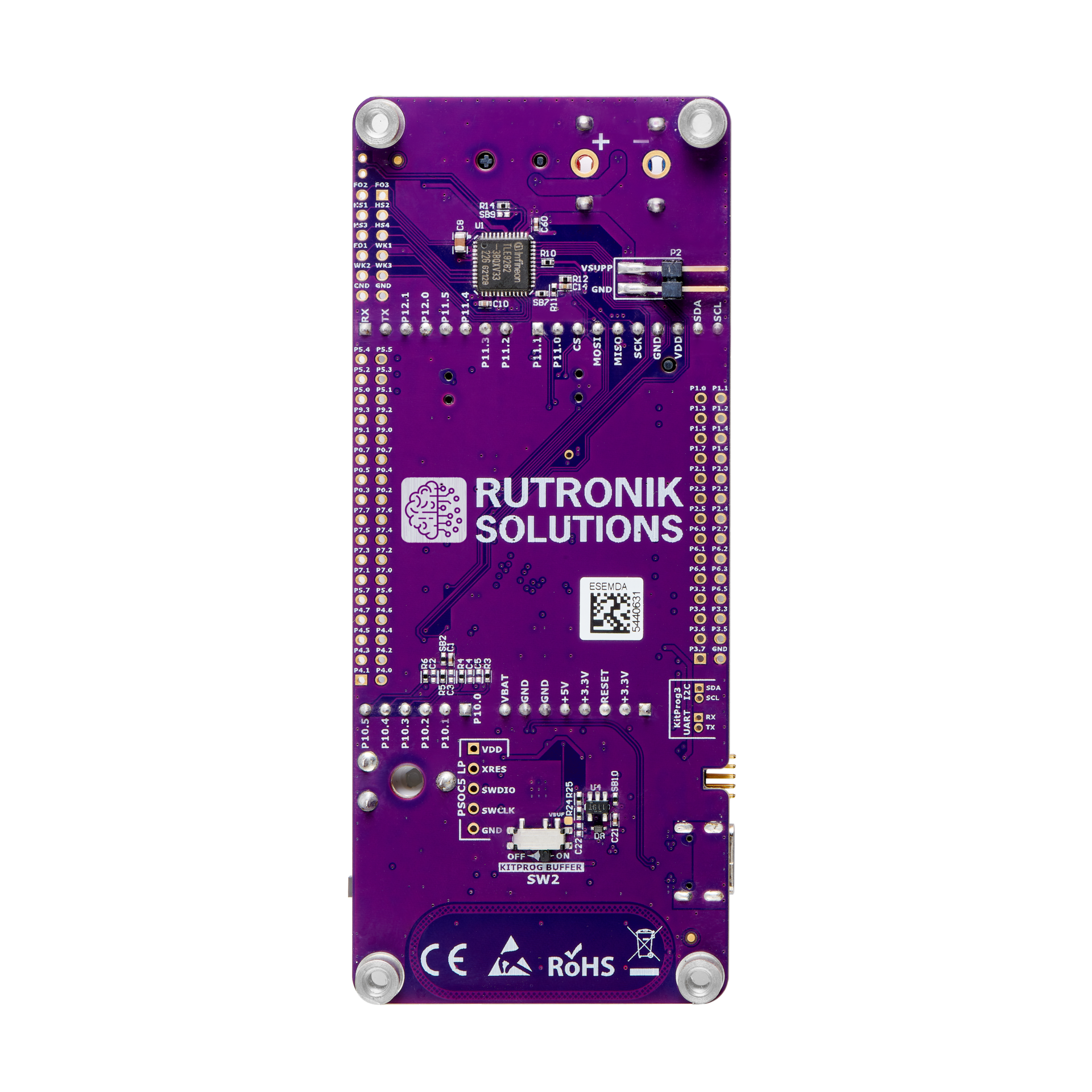 All combined on one board
Only the most modern components are installed on the compact Base Board, which can all be found in Rutronik's product portfolio. Infineon's new PSoCTM 4100S Max with a low-cost Arm® Cortex®-M0+ automotive microcontroller and next-generation CAPSENSETM technology is the heart of the RDK4. The RDK4 is currently the only board on the market based on this microcontroller.
Unique: There is not only a microcontroller but also a system base chip on the board. The built-in OPTIREGTM Mid-Range+ system base chip from Infineon offers a high level of integration, performance, and scalability. With its voltage diagnostics and monitoring function, it supports a functional safety concept for motor control units, as required in automotive applications.
The compact RDK4 also features the most important automotive interfaces CAN FD from Amphenol and LIN from KYOCERA AVX. With the help of jumpers, it is possible to partially measure the current consumption of the PSoC during different power modes. That allows not only to determine the power consumption of the entire Base Board but also selectively, depending on demand and interest, for example, only the consumption of the microcontroller.
Rutronik System Solutions also provides software examples and the Base Board - like the other Base and Adapter Boards - is already integrated in Infineon's ModusToolboxTM development environment. Developers benefit from this as well as from the wide range of possible applications and the easy combination with other boards thanks to the Arduino interface.
Complete hardware solution for the development of proof-of-concepts
Unique combination of components with microcontroller and system base chip on one board
Automotive qualified
Wide temperature range up to 125 °C
Reduces costs and accelerates the pre-development phase
Easy to combine with other boards such as the HMS Anybus, Text To Speech, RAB1, and RAB2 from Rutronik System Solutions thanks to the Arduino interface
Integrated in the development environment ModusTollboxTM from Infineon like all Base and Adapter Boards from Rutronik System Solutions and its application examples
All components used are on the line card from Rutronik