About Panasonic Industry Europe
Panasonic Industry Europe GmbH is part of the global Panasonic Group and provides industrial products and services in Europe. As a partner for the industrial sector, Panasonic researches, develops, manufactures and supplies technologies that support the slogan "A Better Life, A Better World".
Looking back on almost 100 years of engineering know-how in electronics, Panasonic is the right supplier when it comes to engineering expertise combined with solutions competence. The company's portfolio covers key electronic components, devices and modules up to complete solutions and production equipment for manufacturing lines across a broad range of industries. Panasonic Industry Europe is part of the global company Panasonic Automotive and Industrial Systems, which generates over one third of Panasonic's overall revenue.
---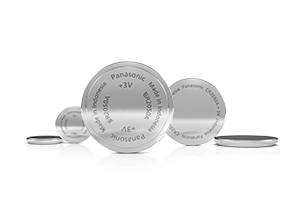 Our non-rechargeable Lithium BR-A coin batteries are ideal for long-term use in applications with high temperature requirements. The high energy density and the special material for gasket and separator allows this battery series to be used at temperatures up to 125°C.
Lithium Cylindrical Series
Our Lithium cylindrical series for professionals is ideal for industrial equipment. This series offers both excellent high-rate discharge performance and a long service life of more than 10 years.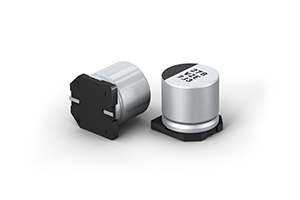 The New EEH-ZE Series (Type V-ZE) Hybrid Aluminium Electrolytic Capacitors are ultra-high-temperature Capacitors that have an endurance of 2,000 hours at 145°C.

Rutronik Europe
Rutronik Elektronische Bauelemente GmbH
Industriestrasse 2
D-75228 Ispringen
Phone
+49 (7231) 801-0