Shaping the future by exchanging ideas
Joint events are important to us because they provide a valuable platform for a creative exchange of ideas, strengthen existing partnerships and encourage new contacts to be made."Committed to excellence" - also in conversation: experienced Rutronik experts will inform you about the latest developments from the AUTOMOTIVE, POWER, EMBEDDED, SMART divisions and our most recent initiative Rutronik System Solutions in various formats such as trade fairs, seminars and webinars.
Take part, visit our events and let's get in touch together.

"We add value to the future" - A look into the future with Rutronik
At trade fairs, we look together with you at how we can support your future applications with the latest electronic components and solutions. Thanks to many years of close cooperation with leading global suppliers, we can offer our customers complete solutions that extend right into their pre-development phase.
For years, we have therefore been an integral part of many international trade fairs such as Sensor+Test, PCIM, Embedded World and Electronica. Rutronik experts from the various product areas present our wide-ranging portfolio using concrete application concepts, demonstrations and the Rutronik Development Kits and adapter boards that can be combined with them.
Why not visit us at one of the next trade fairs and come and talk to us? We are looking forward to meeting you!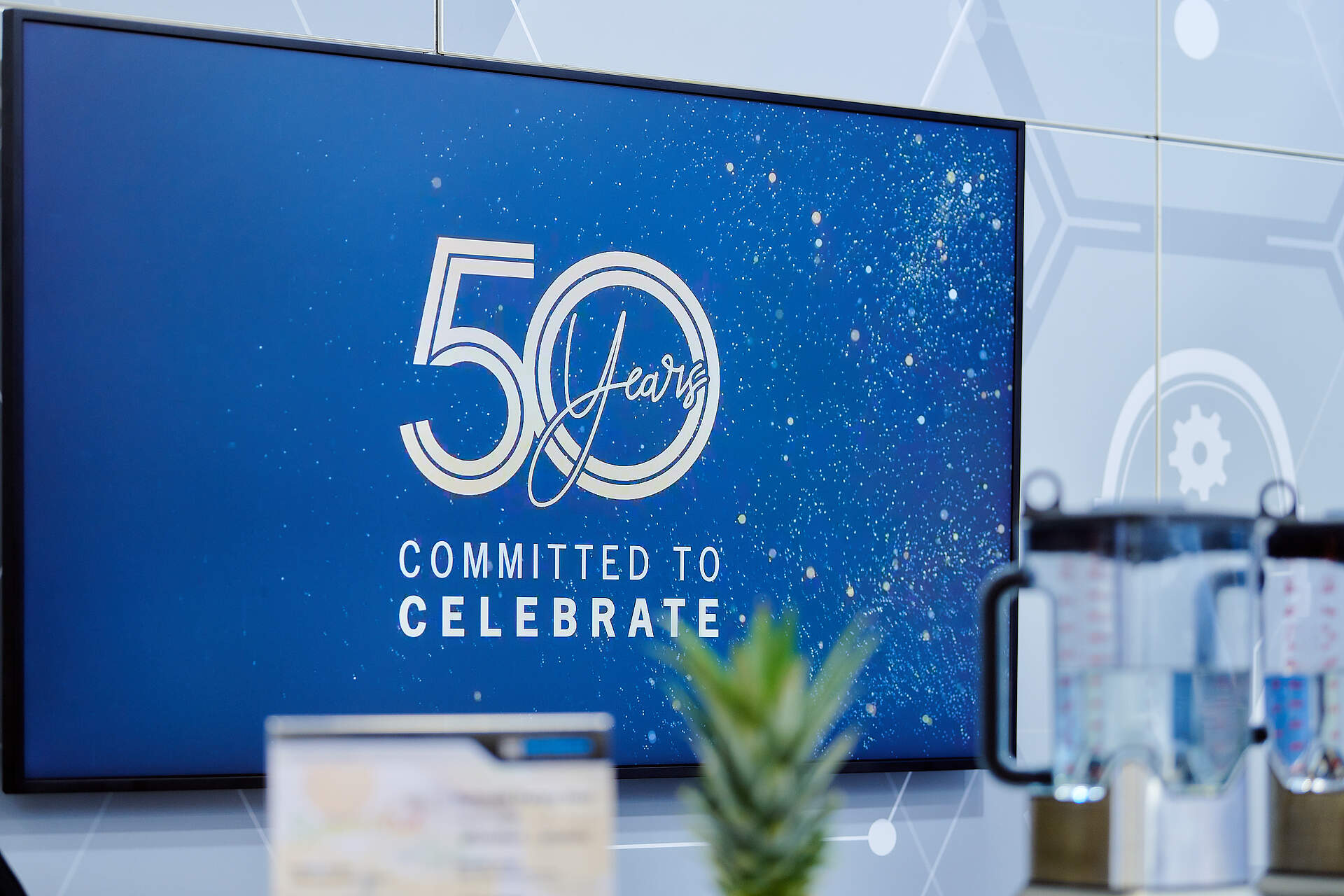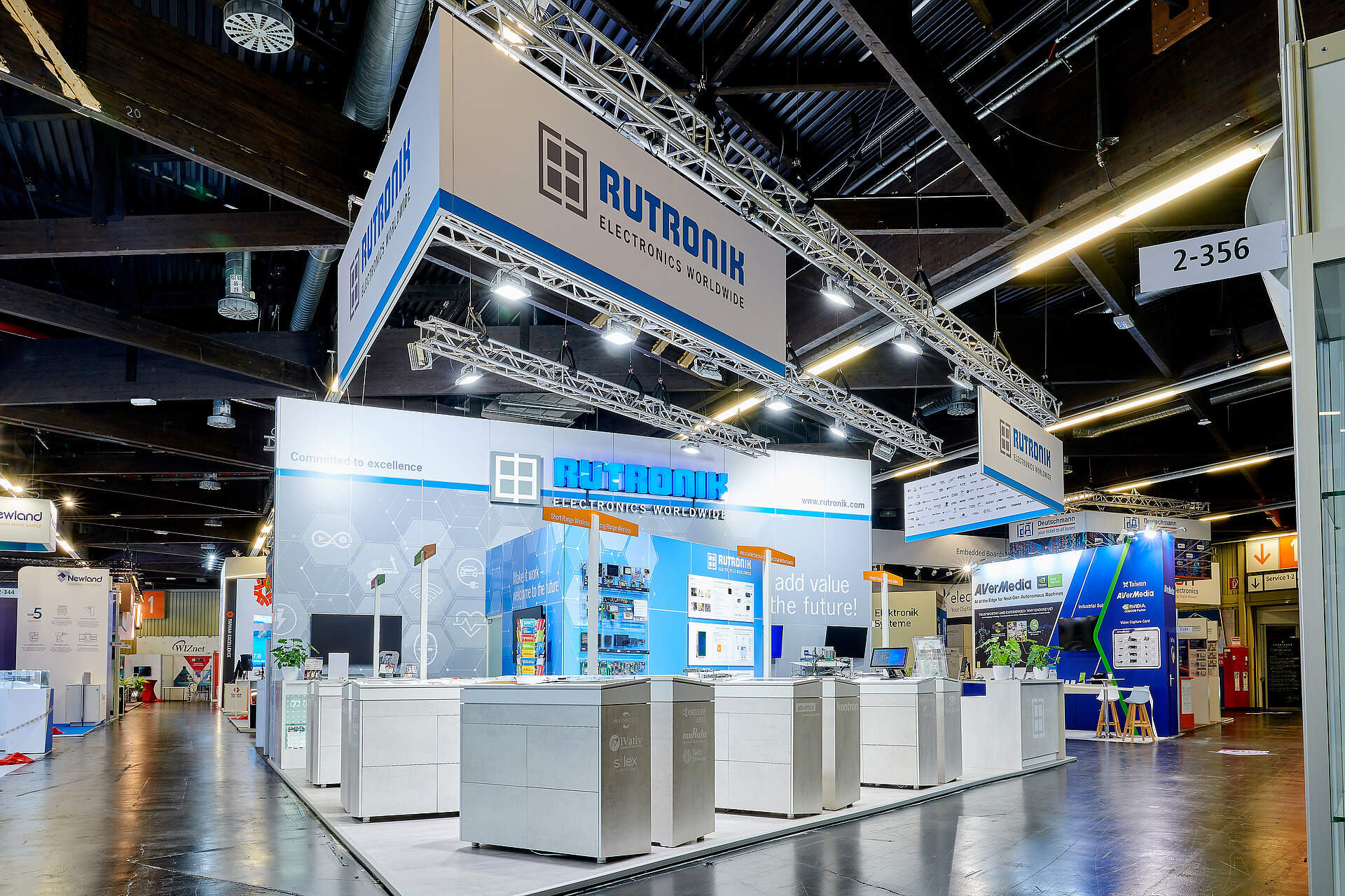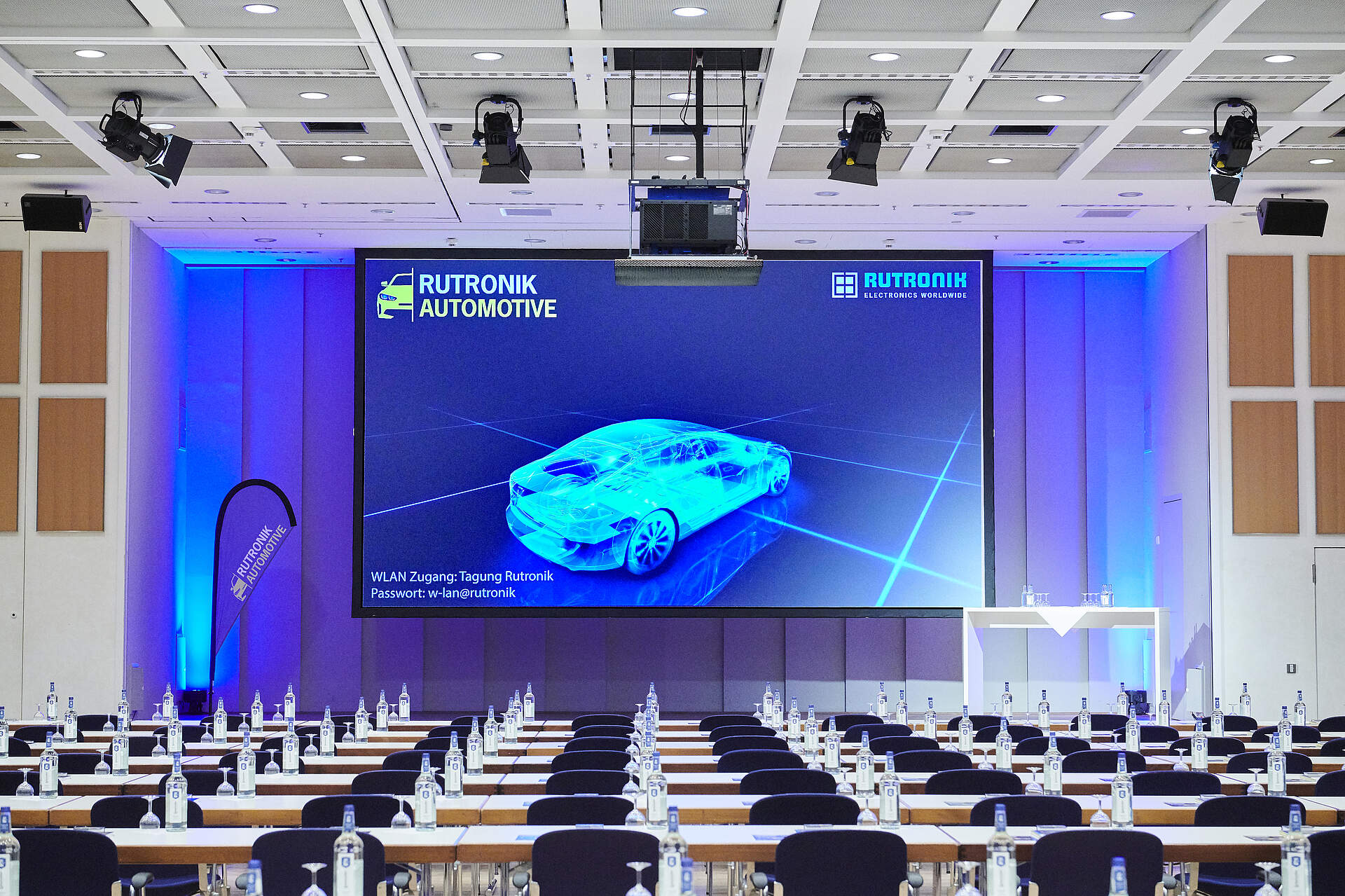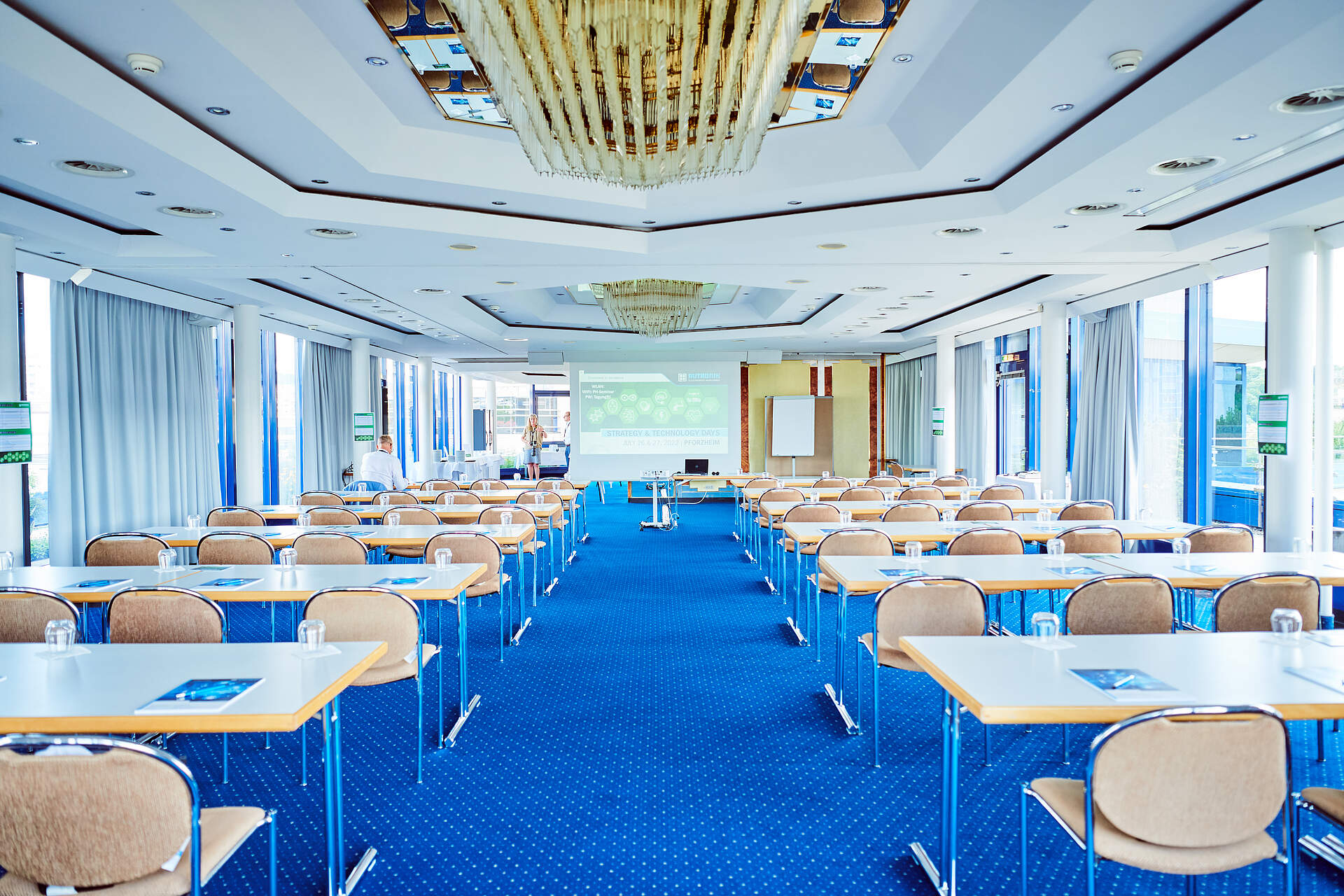 Mastering challenges through dialog
Dialog and direct contact with our customers, suppliers and business partners is undoubtedly our top priority. This is because we strongly believe that technical and economic challenges can only be solved through constructive discourse. Within the exclusive framework of corporate events, we would like to actively encourage our partners as a source of impetus and create space for the development of new approaches and innovative solutions, with a special focus on networking.
To this end, we organize various events, such as the annual Rutronik Automotive Congress, where numerous representatives from and around the automotive industry gather to discuss the latest topics.
Become a part of our network! You can find all details about the latest Rutronik events on our homepage, via our newsletter and our social media channels.
Experience Rutronik live at our TechTalks
With the TechTalks, we are focusing on an online event series in streaming format. Benefit from five decades of invaluable experience and in-depth expertise from our skilled colleagues and partners on exciting topics as well as current trends in the world of electronics.
In our TechTalks, we explicitly address industry-specific challenges and demonstrate solution approaches to give you important impulses and suggestions for your applications. Within the Q&A sessions you will also have the opportunity to ask your questions and discuss with us.
You don't want to miss upcoming TechTalks? Then find out more about the next events via our social media channel and our newsletter.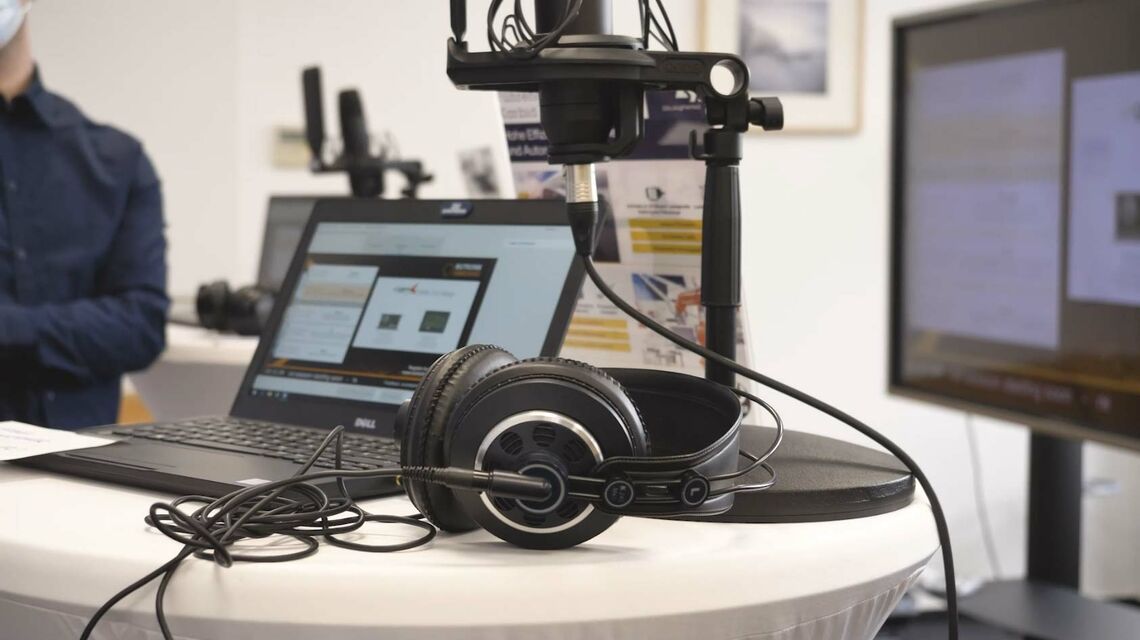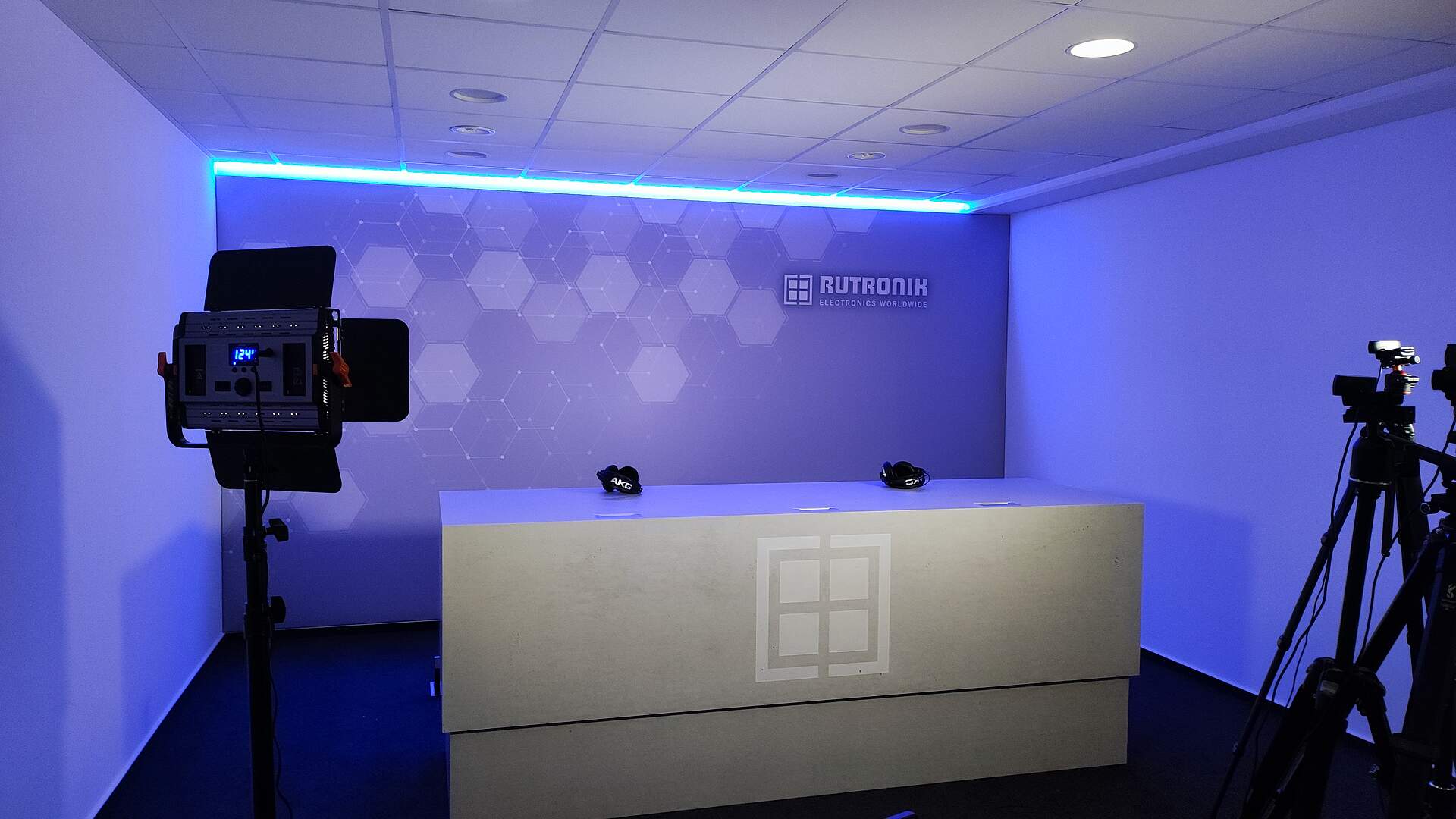 If you have questions about our Events, get in Contact with our Experts.