Intel shapes the future with world-changing technologies that enrich the lives of every person on Earth. As the leader in intelligent computing, cloud-based connectivity and digital transformation, Intel inspires the innovation to create safer, healthier, more productive citizens and societies.
Beyond technology innovation, Intel creates additional value to organizations and individuals through corporate responsibility, exploring and creating new applications for technology to address global challenges. In concert with technology partners, local governments, schools, international coalitions and other collaborators, Intel aspires to educate, empower and improve the lives of everyone - applying its resources, intelligence and energy to enable a more responsive, inclusive and sustainable world
---
Intel® RealSense™ Technology
Amazing Camera Technology. Endless Possibilities
Rutronik is the only distributor to offer you Intel® RealSense™ Technology and the Stereo Depth Family line of products. Intel® RealSense™ Stereo depth technology brings 3D to devices and machines that only see 2D today. Stereo image sensing technologies use two cameras to calculate depth and enable devices to see, understand, interact with, and learn from their environment - powering intuitive, natural interaction and immersion.
Intel® RealSense™ technologies offer a variety of vision‑based solutions to give your products the ability to understand and perceive the world in 3D.
---
Intel® Partner Alliance and Intel® Partner Marketing Studio
Accelerate Your Growth with Intel® Partner Alliance
By joining Intel® Partner Alliance, you'll have access to advanced training, incentives, tools and support as well as a sophisticated web experience to give you the edge in building and selling the most innovative solutions and services.
Intel® Partner Marketing Studio is your one-stop online destination for marketing assets, ready-to-use campaigns, and demand-generation tools. All are available in more than 13 languages.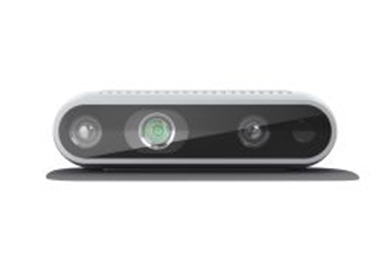 Experience the world in 3D with the Intel RealSense products. Based on different techniques like Stereo, Coded Light, LiDAR or Tracking – the Intel RealSense Cameras provide a solution for a wide range of different applications.
Intel® Xeon W Workstation Processors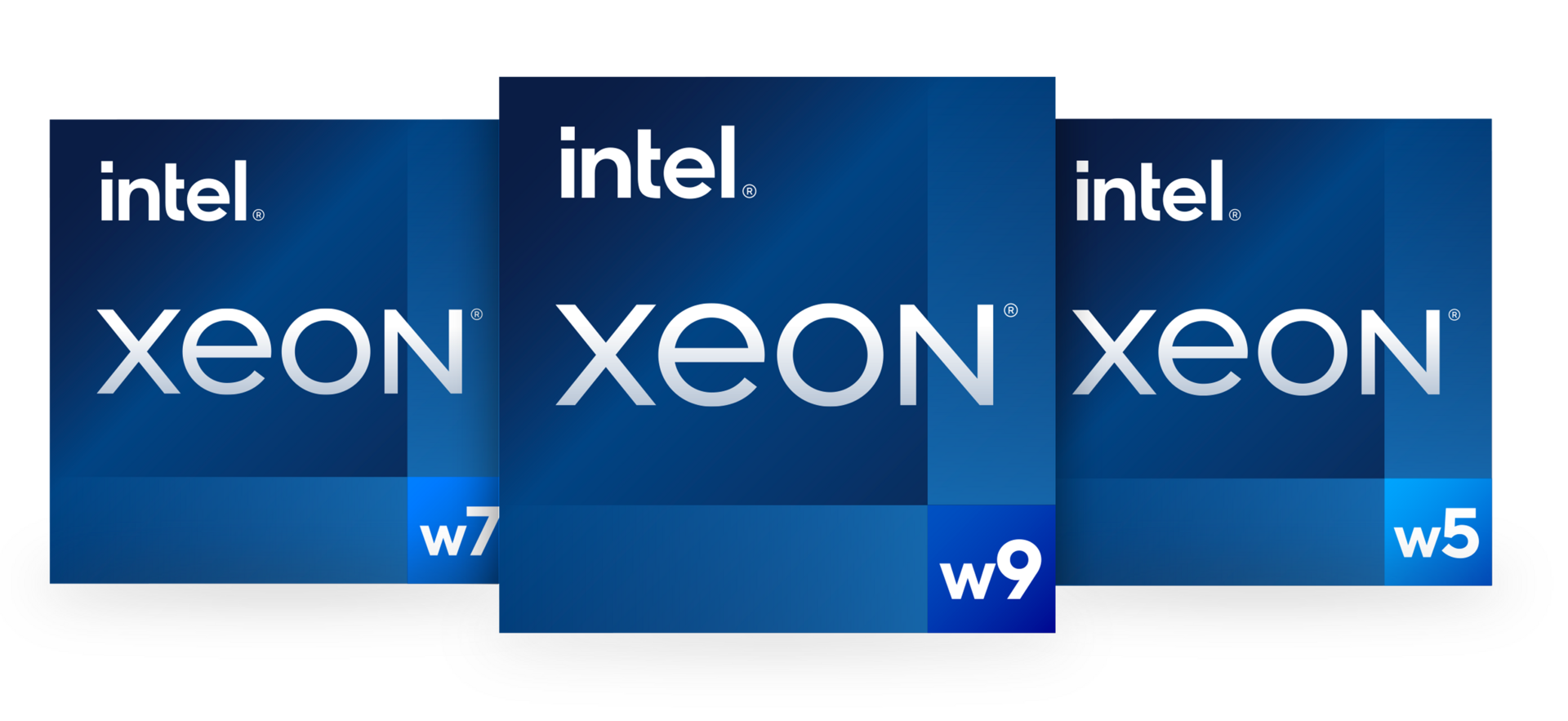 The new Intel® Xeon® W-3400 and Intel® Xeon® W-2400 desktop workstation processors, code-named Sapphire Rapids, provide massive performance for media and entertainment, engineering and data science professionals. With a groundbreaking new compute architecture, faster cores and new EMIB packaging, the new Intel® Xeon® W workstation processors enable unprecedented scalability for increased performance.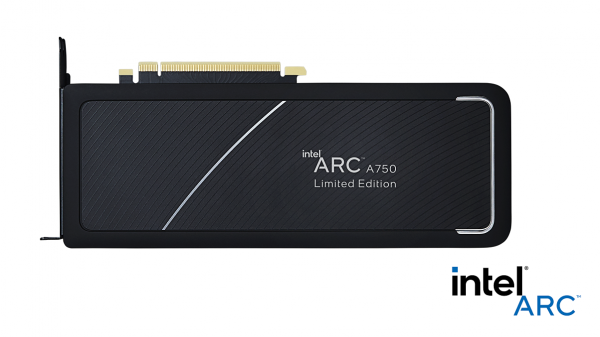 The Arc A750 is one of Intel's two flagship first-generation Arc graphics cards based on the Alchemist chip architecture. Both cards are mainly aimed at PC gamers and content creators. Arc does not get any faster in the first generation, because the larger of the two SKUs fully utilizes the large Alchemist GPU ACM-G10.
13th Gen Intel® Core™ Processors

The 13th Generation of the Intel® Core™ processor platform maximizes single-thread, multithread, graphics and AI performance efficiently in combination with platform flexibility. In order to optimize performance across different IoT edge use cases, this processor generation comes with up to 24 cores and 32 threads in a performance hybrid architecture. A choice of features is offered in the wide variety of SKUs including more cores for socketed applications for better multitasking performance and ruggedization for industrial applications.
Intel® Wi-Fi 6 (Gig+) Desktop Kit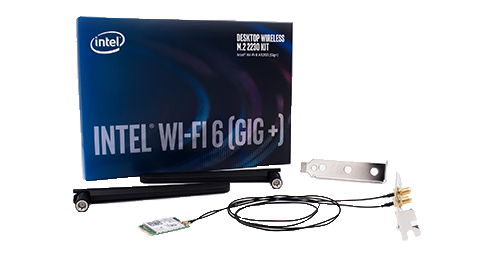 Intel® Wi-Fi 6 (Gig+) technology delivers a whole new level of wireless performance for gaming, video streaming, large media file transfers, and other bandwidth intensive activities. The Intel® Wi-Fi 6 (Gig+) Desktop Kit includes everything needed to take advantage of faster Gigabit wireless speeds.
Intel® RealSense™
Intel® RealSense™
Intel® RealSense™
Amazing Camera Technology
Intel® RealSense™ Technology is a collection of hardware and software capabilities that allows you to interact with a device in a non-traditional manner and enables you to develop highly interactive applications or solutions.
The Intel® RealSense™ D400 series depth camera uses stereo vision to calculate depth. The stereo vision implementation consists of a left imager, right imager, and an optional infrared projector. The infrared projector projects a non-visible static IR pattern to improve depth accuracy in scenes with low texture. The left and right imagers capture the scene and the (vision) processor calculates depth values for each pixel. This technology extends host processor systems with the possibilities for facial analysis, hand & finger tracking, objects measurement and provides depth information for robotic control systems.
Accessories
LAN-Cards & Raid-Controllers & Phi™ processor & RealSense™
To cover the needs for a state of the art system solution, sometimes it's necessary to implement add-on cards in the system design. With such accessories Intel® offers the possibility to extend the number of available Ethernet ports as well as the number and features of available storage ports.
With Intel® Ethernet Adapters for different use cases the field of possible designs is huge. From the entry level with Intel® PRO/1000 GT Desktop Adapter up to the latest technologies at the Intel® Ethernet Converged Network Adapters, a broad range of solutions is available. With the support for SMF cabling and a range of up to 10km, Intel® network adapters stand always for the edge of technology and sets standards in the market.
Another state of the art technology is Intel® QuickAssist that provides crypto-acceleration and compression acceleration with support for IPsec & SSL in hardware to assist with the performance demands of securing and routing Internet traffic and other workloads such as compression and wireless 3G/4G LTE algorithm offload, thereby reserving processor cycles for application and control processing. With Intel® QuickAssist adapters for the PCIe 3.0 bus, Intel® offers solutions for the IoT network security.
When it comes to Cloud Computing and Big Data, a lot of data has to be stored. To extend capacity, availability and reliability of storage solutions, Intel® RAID Controllers set standards for additional controller cards to build RAID arrays up to level 6 or 60. With BBU batteries and up to 8 ports SAS/SATA ports, these PCIe 3.0 controllers, combined with the latest sever chipsets and Intel® XEON™ processors, this combination is giving the best hosting throughput for cloud systems.
For massive data processing in parallel threads for Big Data analysis and calculation, Intel® offers High-Performance-Computing adapters, based on the Intel® Xeon Phi™ processors. With these add on cards for the PCIe 3.0 bus, it gives the additional level of performance for getting results faster.
Wireless Modules
Wireless Modules
Wireless Modules
Wireless LAN / Bluetooth Modules
Dual Band WLAN/Bluetooth Modules and Cards
Easily keep pace with your entertainment, business and super-connected lifestyle with the right Wi-Fi solution from Intel.
Rutronik offers Intel® WLAN 802.11ac as well as WLAN 802.11ax solutions. Devices with Intel® Wireless-AC-technology (802.11ac) offer up to three times higher data rates, improved network coverage and the ability to connect multiple devices to one network. Compared to 802.11ac solutions, Intel® Wireless-AX-technology (802.11ax) provides even higher data rates, lower latency and longer battery lifetime.
Through our 3rd party module maker Telit® we can also offer all 2G, 3G and 4G SoC based products.
Rutronik Europe
Rutronik Elektronische Bauelemente GmbH
Industriestrasse 2
D-75228 Ispringen
Phone
+49 (7231) 801-0