Technology and environment.
Technical progress and environmental protection go hand-in-hand. We see it as our task to avoid hazards for people, to keep low impact on the environment and to conserve resources.
Technical progress and environmental protection go hand-in-hand.
By its successful move into new markets, Rutronik is demonstrating that technical progress and environmental sustainability are not mutually exclusive, but are in fact a perfect match. Rising prices and the need for climate protection are making it more vital than ever before that we should use energy sparingly and with care.
Among the key factors in achieving this are Smart Meters, as they provide more detailed information and greater clarity as to costs, so enabling potential savings to be identified.
Improving energy efficiency also plays a key role in this. Consequently, all manufacturers of electrical and electronic equipment are being confronted by demands to cut the current consumption of their products in operation and to reduce power loss in standby mode.
LEDs are far superior to most other lighting methods in terms of energy efficiency, useful life and maintenance requirement, and as such they offer enormous potential for saving energy on lighting. Rutronik was one of the first distributors to position itself as an LED specialist back in the early days, and the company has carried out numerous projects, including one of the first dimmable LED street lighting systems in Europe as well as the complete LED outfitting of a cafe, a supermarket and the casino in Lisbon.
Alongside energy efficiency, renewable energy sources are becoming ever more important. That is why, in addition to design-in support through subsidiary Rusol, Rutronik offers complete photovoltaic plants.
Those are just some of the projects by which we are helping to point the way forward along the path to technical advancement. Come along and join us on it.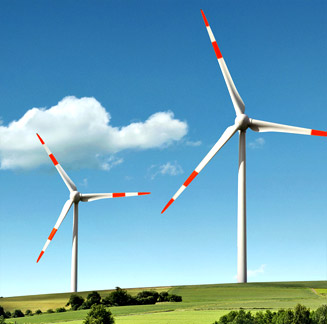 ---
Trust without frontiers.
Our Global Key Account Managers provides worldwide customer support.
Rutronik places a Global Key Account Manger at the disposal of every customer with international operations as the central point of contact in all business matters. He or she possesses all the necessary experience, expertise and authority to conduct board-level negotiations and to make decisions. They are then implemented in the countries concerned, where each customer is assigned a permanent local Rutronik account manager. The local account managers work together closely, with all the various threads being pulled together by the Global Key Account Manager. That's what we mean by "all from a single source".
Supplier Management
Rutronik seeks to enter into close, long-term, collaborative partnerships with its manufacturer principals. Our portfolio includes innovative products from leading global manufacturers. Our range sources from two or more manufacturers for each product, so as to provide you with alternatives and to offer a comprehensive selection. In recent years we have been intensifying efforts to harmonize our linecard, as a result of which we are today able to offer the products of almost all our franchise manufacturers worldwide.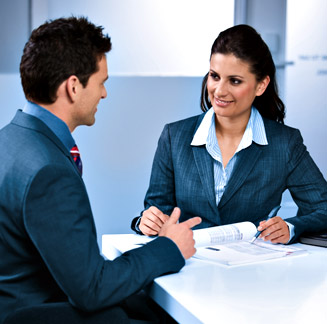 ---
Systematic quality management.
Quality bucks no compromise.
Our integrated management system (IMS) supports international collaboration between all the divisions and departments at Rutronik. Our IMS encompasses quality, environmental protection and occupational health and safety, and is certified annually based on the international standards ISO9001, ISO14001 and OHSAS18001. And the certificates covering our ESD safety measures and our Dry Pack packaging system (J-STD 033B.1, J-STD 020D and JEP 113-B) provide you with the certainty that the products you receive will not have been damaged by electrostatic discharge or damp.
Setting a green example.
Our environmental management system is certified to ISO14001. As part of those procedures, we have set ourselves high goals. Minimizing our environmental impact is one of them. And they also include helping our customers to attain their environmental goals too. We always look to set an example in that respect of course: Our offices are fitted out with energy-saving LED lighting, and our data centre has been upgraded to the latest generation of energy-efficient servers. We have also installed a solar energy plant at our central warehouse facility, and we recycle waste material.
Safety knows no borders.
The comprehensive occupational health and safety management system deployed by Rutronik includes risk assessments to identify potential dangers, stipulates preventive measures and systems to avoid accidents and also incorporates preventive health care. Our aim in all these procedures is not only to comply with all legal requirements, but to surpass them. Our designated fire prevention and health and safety officers play a key role in implementing preventive measures on-site as well as providing aid in emergencies.
High product quality for your satisfaction.
We can sustain and increase our competitiveness only on the basis of high quality, innovative products. Product change notices (PCNs) are compiled by a standardized procedure and communicated to the customers concerned. Strong partnerships with leading manufacturers guarantee high levels of availability, maximum safety and reliability, ensuring that we permanently maintain a technological edge. We carry out continuous supplier assessments to ensure that the demands of our customers are met. Risk management. Full redundancy of all key IT systems at two physically separate data centres safeguards optimum availability, so guaranteeing permanent delivery capability. Comprehensive insurance cover protects us against any eventualities, thereby assuring you of complete security and reliability.