Vishay Intertechnology, Inc. is one of the world's largest manufacturers of discrete semiconductors (diodes, rectifiers, transistors, and optoelectronics and selected ICs) and passive electronic components (resistors, capacitors, inductors, sensors, and transducers). Vishay is very well positioned to provide components for macroeconomic growth drivers such as connectivity, mobility, and sustainability. Through its R&D, engineering, quality programs, and sales initiatives, it generates a steady stream of innovative components to enable designers to create new generations of end products. Vishay's product innovations, successful acquisition strategy, and ability to provide one-stop shop service have made Vishay a global industry leader.
Vishay Intertechnology manufactures several kinds of discrete semiconductors. These typically perform a single function, such as switching, amplifying, rectifying, or transmitting electrical signals.
Vishay Intertechnology also manufactures selected ICs, which combine the functions of multiple components on a single chip, as well as modules, which include multiple components in a single package.Vishay Intertechnology's semiconductors portfolio includes MOSFETs (low-voltage, medium-voltage, and high-voltage), ICs (both powerand analog), a wide range of diodes and rectifiers, and many different types of optoelectronic products.
Vishay Intertechnology's optoelectronics portfolio includes infrared receivers used in consumer electronics for remote controland in industrial applications for long-range sensing of objects; optocouplers and solid-state relays to optically isolate high-voltage sources from low-voltage control circuitry found in industrial applications like motor control loop feedback, control of valves, and solenoids, and to drive high-voltage IGBTs and MOSFETS; and infrared emitters for TV remote controls, automotive adaptive cruise control and heads-up-displays, smoke detectors, and a host of industrial applications. The optoelectronics product portfolio also includes reflective and transmissive optical sensors to determine the presence or proximity of objects and for encoding applications; phototransistors and PIN photodiodes to detect visible and infrared light; LEDs for a variety of automotive and industrial lighting applications; and infrared transceivers for wireless data transfer.Vishay's growing portfolio of digital output sensors, including ambient light, RGB, UV, and gesture control sensors, has been enhanced by the integration of in-house IC design capabilities.
Infrared Emitters and Detectors
Optical Sensors
Infrared Receivers
Optocouplers
Phototransistor, Photodarlington
Linear
Phototriac
High-Speed
IGBT and MOSFET Driver
Solid-State Relays
LEDs and 7-Segment Displays
Infrared Data Transceiver Modules
Custom Products
Diodes are used in a wide range of electronic systems to route, switch, and block radio frequency (RF) signals. Vishay Intertechnology diodes include all types of rectifiers; small-signal switching, Zener and PIN diodes; and products for transientvoltage suppression (TVS), electrostatic discharge (ESD) protection, and electromagnetic interference (EMI) filtering. Rectifiers convert alternating current (AC) into direct current (DC), a unidirectional current required for operation of many electronic systems. Vishay Intertechnology rectifiers, including patentedn TMBS® and FRED Pt® devices in low-profile eSMP® packages, save space, reduce power losses, and improve efficiency in automotive, industrial, telecommunications, computing, andother applications. TVS product lines include PAR® devices that offer 185 °C junction temperature performance and are targeted at automotive applications. The Vishay Intertechnology diodes and rectifiers portfolio also includes power modules, whichintegrate multiple electronic components.
Rectifiers
Schottky Rectifiers
Ultrafast Recovery Rectifiers
Standard and Fast Recovery Rectifiers
High-Power Rectifiers/Diodes
Bridge Rectifiers
Small-Signal Diodes
Schottky and Switching Diodes
Zener Diodes
Tuner/Capacitance Diodes
Bandswitching Diodes
RF PIN Diodes
Protection Diodes
TVS Diodes or TRANSZORB® (unidirectional,
bidirectional)
ESD Protection Diodes (including arrays)
Thyristors/SCRs
Phase-Control Thyristors
Fast Thyristors
Power Modules
Input Modules (diodes and thyristors)
Output and Switching Modules (contain MOSFETs, IGBTs, and diodes)
Custom Modules
Vishay Siliconix MOSFETs and ICs enable more efficient use of power and space, enabling improved designs wherever they areused — in smartphones, cloud computing, automobiles, medical equipment, consumer electronics, and many other applications. The Vishay Siliconix portfolio includes discrete power MOSFETs, power conversion ICs, analog switches, and power managementICs across a large range of voltages and in many different package types.
MOSFETs
Low-Voltage TrenchFET® Power MOSFETs
Medium-Voltage Power MOSFETs
High-Voltage Planar MOSFETs
High-Voltage Super Junction MOSFETs
Automotive-Grade MOSFETs
ICs
Power Management and Power Control ICs
Smart Load Switches
Analog Switches and Multiplexers
---
Passive components from Vishay Intertechnology are used to store electrical charges, to limit or resist electrical current, and to help in filtering, surge suppression, measurement, timing, and tuning applications.
Resistors are used in all electronic circuits to restrict current flow. Resistive products manufactured by Vishay Intertechnology include single (discrete) resistors based on thin film, thick film, metal electrode leadless face (MELF), metal oxide film, plasticfilm, carbon film, and wirewound technologies; Power Metal Strip® resistors; battery management shunts; fuses; and pyrotechnic initiators and igniters. Vishay Intertechnology manufactures resistor networks and arrays, in which multiple resistors are combined in a single package. The Company also manufactures non-linear resistors, which suppress voltage increases due to temperature and voltage changes, as well as variable resistors, including potentiometers, trimmers, sensors, and magnetic encoders. Vishay Intertechnology innovations include industry-first Power Metal Strip® resistors for precision current monitoring of sensitive circuits, such as those in electric power meters, industrial systems, and automotive electronic controls for engines, transmissions, and pollution reduction systems. They are ideal for all types of current sensing, voltage division, and pulse applications. The Power Metal Strip family includes very high-power versions. Other innovative resistive products include high-temperature chip resistor arrays (with operating temperatures of up to 230 °C), water-cooled power resistors (with power ratings up to 2500 watts), thermal fuses for automotive applications, and miniature thick film resistors for hearing aids and high-frequency probe tips, to name just a few.
Vishay Intertechnology has a broad line of both standard and custom inductors and transformers that are used in a wide variety of applications, from RF signal filtering to DC/DC power conversion.With an offering that ranges from miniature chip inductors to complex, multi-terminal devices, Vishay Intertechnology has one of the broadest standard product lines of any magnetics manufacturer. Vishay Intertechnology is recognized as a market leader in custom magnetics used in implantable and external medical devices, instrumentation, avionics and aerospace controls, industrial equipment, and alternative energy systems. Vishay Intertechnology is one of the largest suppliers of high-reliability custom magnetics in North America. Vishay Intertechnology innovations include patented IHLP® inductors, which feature higher frequency operation, higher current ratings, better temperature stability, and smaller sizes than competing devices. These inductors are used as energy storage devices for DC/DC converters and high-current filters for computers, tablets, disc drives, industrial systems, and automotive applications. The IHLP inductor family is always expanding and includes composite-coupled inductors designed for SEPIC DC/DC converters, dual inductors for Class D amplifiers, and a variety of unique products for today's power supply and high-current filter applications. Vishay Intertechnology also provides wireless charging coils, crystals, oscillators, specialized coaxial and edgeboard connectors, and specialty power supplies.
Capacitors are used in almost all electronic circuits to store energy and discharge it when needed. Applications include power conversion, DC linking, frequency conversion, bypass, decoupling, and filtering. Types of capacitors manufactured by Vishay Intertechnology include tantalum (both solid and wet), ceramic (both multilayer chip and disc), film, power, heavy-current, and electrolytic aluminum. Vishay Intertechnology capacitors range from tiny surface-mount devices for hearing aids and mobile devices to large heavy-current capacitors used in industrial applications. Vishay Intertechnology innovations include metalized film power capacitors with the highest RMS current rating for their size in the industry, non-magnetic multilayer ceramic chip capacitors optimized for use in MRI equipment and other end products, MICROTAN® tantalum capacitors with proprietary multi-array packaging (MAP) that provides a significant reduction in DC leakage and better stability, the industry's first wet tantalum capacitors in true surface-mountable molded packages formission-critical applications, and ultra-stable QUAD HIFREQ multilayer chip capacitors (MLCCs) for RF applications. Vishay Intertechnology also manufactures ENYCAP™ hybrid energy storage capacitors that feature industry-high energy density.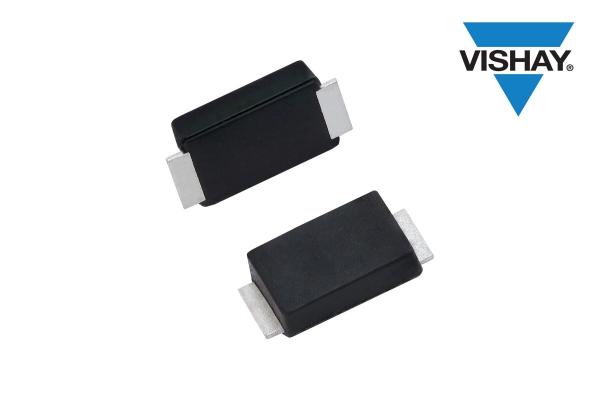 eSMP® Slim SMAW
Vishay has introduced the eSMP® (enhanced Surface-Mount Power) series packages for high reliability automotive and industrial applications. The series consists of flat-type and low profile surface-mount packages with enlarged cathode pad designs that enable maximized power ratings - a perfect solution for downsizing.
---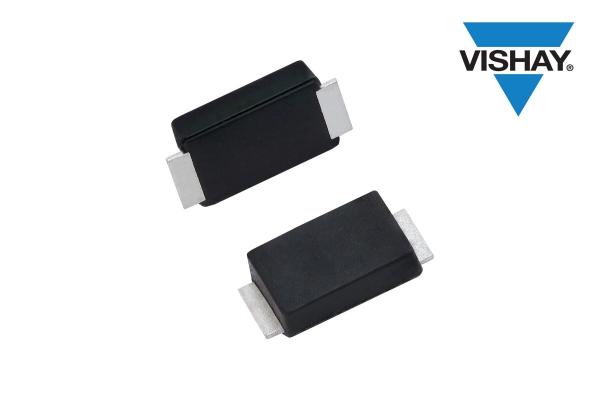 eSMP® Slim SMAW
Vishay has introduced the eSMP® (enhanced Surface-Mount Power) series packages for high reliability automotive and industrial applications. The series consists of flat-type and low profile surface-mount packages with enlarged cathode pad designs that enable maximized power ratings - a perfect solution for downsizing.
---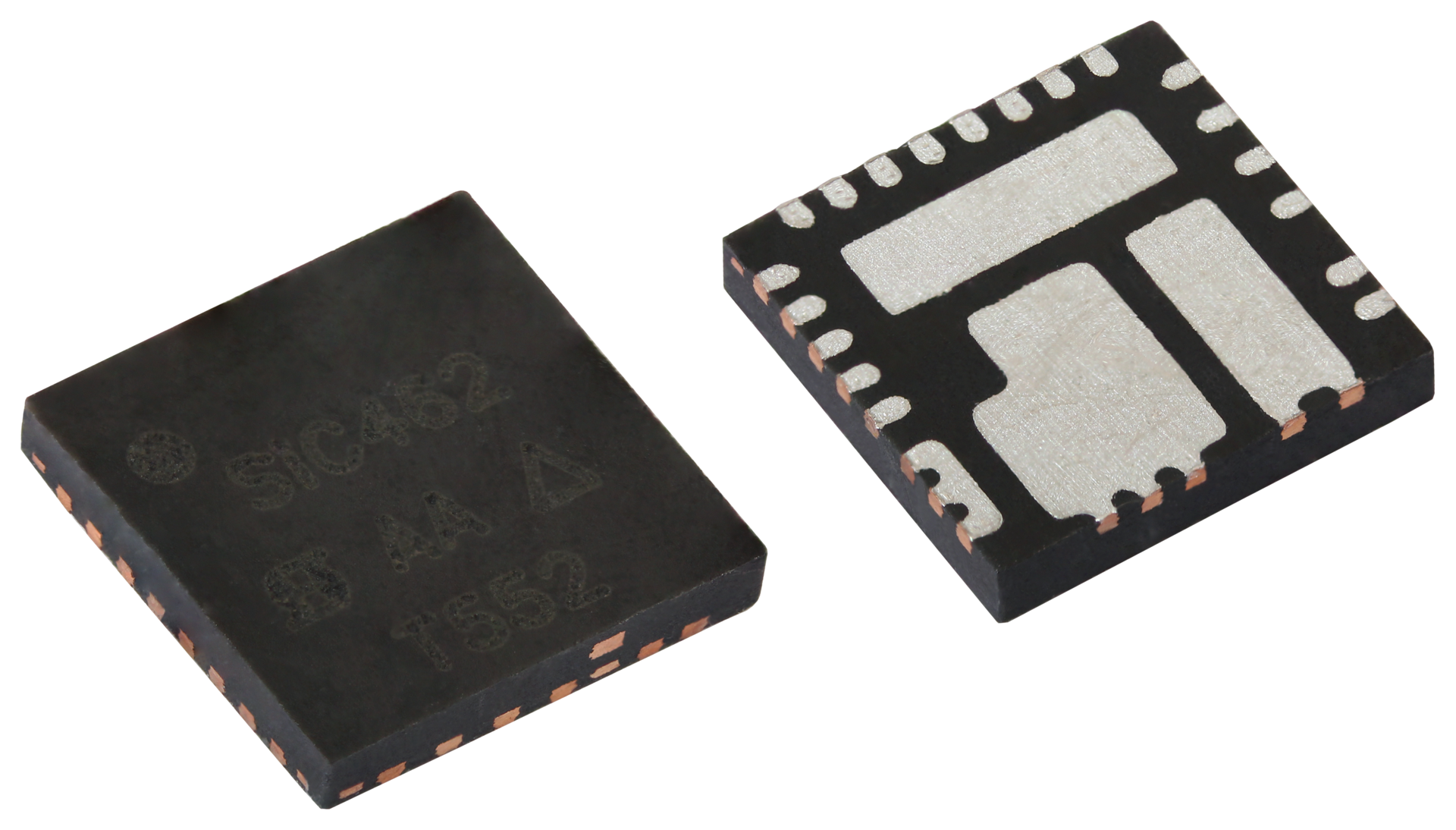 In systems requiring step-down conversion from a high voltage of 24 V to 48 V bus at high power, a 60 V controller paired with discrete 80 V MOSFETs are typically used, especially when power levels exceed the 20 W range. This is mainly due to the fact that even the best BCD processes cannot offer high performance MOSFETs in the 60 V to 80 V range.
The Vishay PowerCAD 2.0 Simulator is a free online tool that designers can use to successfully accelerate their circuit design and enhance confidence for a first time success for our microBUCK® and microBRICK™ product families. Find it here.
---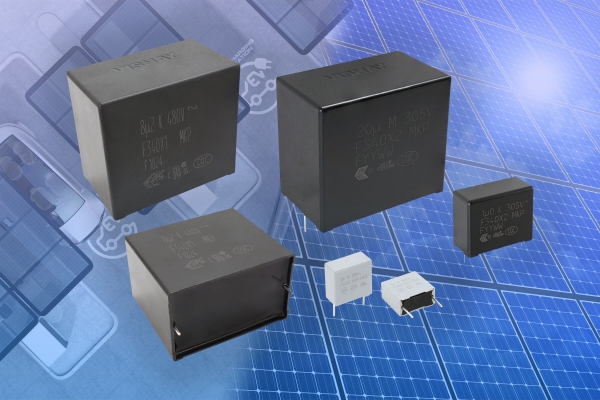 This new version aims to offer film capacitors with maximum moisture resistance. The F340 series ensures high stability of capacitance, dissipation factor and insulation resistance over the entire lifetime. Highest robustness in high humidity, according to IEC 60384-14 ed.4 / AMD1 grade IIIB -85°C / 85% RH / 1000h / URAC.
Rutronik Europe
Rutronik Elektronische Bauelemente GmbH
Industriestrasse 2
D-75228 Ispringen
Phone
+49 (7231) 801-0