Rutronik
Automotive

Business Unit. Discover Innovation in Motion.

The automotive industry is in a constant state of change, with electric vehicles, autonomous and connected driving, and security being the key issues impacting manufacturers and customers today. At the same time, the industry also drives innovation for numerous products that will sooner or later also be used in other fields, such as IoT or Industry 4.0.

The experts from Rutronik's Automotive Business Unit (ABU) not only have extensive product knowledge. As a result of their collaboration with customers and Rutronik's vertical positioning, they also gain skills that help them understand customer applications. This means customers see ABU as a consultant and intermediary who understands their challenges and provides them with the right information and component recommendations, as well as putting them in contact with other experts – be it the component manufacturer or an external consultant from our network.

Thanks to its networking activities within the framework of consulting, ABU maintains close ties with original equipment manufacturers, suppliers, and service providers – whether in engineering or manufacturing. In this context, Rutronik's experts help with BOM analyses, among other projects, with the aim of guaranteeing maximum supply security or finding the most cost-effective solution.

Rutronik's new logistics center and its planned expansion ensure that components will be available long into the future – this is particularly important in the face of an imminent shortage of components. The resulting supply security is an important factor for automotive OEMs when it comes to selecting supply chain partners.
Our Benefits. At a Glance:
The ABU evaluates components objectively and selects the latest components from a range of manufacturers. This optimizes the development process – and saves time.
ABU maintains close ties with manufacturers of electronic components in the automotive sector. This means that Rutronik's experts receive information on new developments in a timely manner. This saves energy – and CO2.
The ABU organizes its own world-class events and participates in numerous trade events, both nationally and internationally. This builds relationships – and eliminates lengthy communication processes.
Your Standards. Our Answer.
Quality: Rutronik is certified according to ISO 9001 and ISO 27001. Safety, security, and environmental protection are our top priorities.
Technology: Silicon carbide, SiC for short, is one of the most important materials in the automotive sector and is valued for combining hardness with low weight.
Distributor: Rutronik is a globally active broadline distributor with a 360-degree product range and always ensures that a component is available from at least two suppliers (known as the dual source approach).
Manufacturer: Rutronik's ABU collaborates with select top manufacturers from the automotive sector. This includes Infineon, ST, Renesas, Toshiba, Diodes, Rohm, AVX, Rubycon, Bosch, TDK-Micronas, OSRAM, and JAE.
Logistics: Guaranteed supply security and optimum order management thanks to buffer stock, consignment stock, and e-procurement.
Core Segments: The ABU offers products in the Body & Convenience, Chassis & Safety, Drivetrain, e-Mobility, and Connected Car segments, as well as comprehensive consulting services.
OUR PARTNER AND CORE LINES
Worldwide leaders in AUTOMOTIVE technologies and innovation.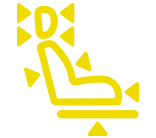 - Door Module
- Power Distribution
- Interior Lighting
- Front Light Module
- Seat Heating
- Air Conditioning
- Audio Entertainment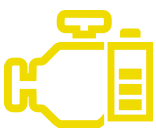 - Engine Control Unit
- Fuel/Water/Oil Pump
- E-Turbocharger
- Engine Cooling Fan
- Transmission Control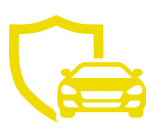 - Anti-Lock Braking System
- Electronic Power Steering (EPS)
- Traction Control (ESP)
- Tire Pressure Monitoring
- Airbag
- Active Suspension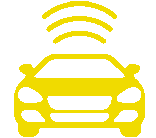 - Short Range Communication (DSRC)
- Mobile Internet (WiFi)
- Cellular Connectivity
- Position Detection (GNSS)
- Secure over the Air Updates (SOTA)
- Assisted Driving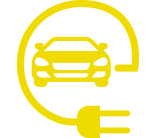 - HV Traction Inverter
- On-Board Charger
- Battery Management System
- HVAC Compressor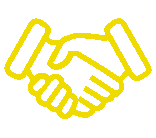 - Network of Tier1s, Tier2s, EMS, and Engineering Service Providers
- Excellent relationship to top automotive semiconductor suppliers
- Organization of automotive congresses and seminars
- Supplier fab tours
Our Products. For Your Project.

New trends in mobility are changing the requirements that must be met by semiconductor components in the automotive sector: from electric vehicles and increased connectivity to autonomous driving and shared mobility applications, numerous new fields of application have emerged, with suitable semiconductor products for these fields.

New applications in the automotive sector have led to increasing demand not only for semiconductors, but also for passive components such as energy storage; filter, transient, and EMC protection; and reading and control functions in a wide range of vehicle applications.

Technological advancements in the field of autonomous driving and electric vehicles require electromechanical components including batteries, cables, connectors, heat sinks, relays, and switches of various capacities, depending on the application.

As a result of steadily improving and more intuitive infotainment systems, connected car applications, ADAS, and autonomous driving, modern vehicles generate, store, and process more data than ever before. Dozens of intelligent computers control everything from the door locks and battery to the air conditioner and engine. This requires increasingly sophisticated storage solutions.

Increasingly sophisticated and complex infotainment systems require better displays and more powerful boards. The focus is on energy efficiency, good visibility in sunlight, crystal-clear displays, and powerful touch surfaces – supported by similarly high-performance boards that include a complete board support package.

Autonomous driving is only possible with wireless technologies that constantly communicate between the car and the cloud to ensure that its speed, the traffic conditions, and potential sources of danger are continuously monitored in real time. Powerful wireless components are also essential for infotainment and other connectivity applications.