Our Product Portfolio makes the Difference. The Rutronik Storage Portfolio Includes Explicitly Industrial-Grade Storage in all Technologies and Form Factors.
You can avoid failures with professional, robust memory components. We offer hard disks, flash memory, DRAM modules and optical drives for high and highest demands.
Smart Applications for Extreme Conditions.
To store data safely and long, hard drives are still a popular medium. Flash-based storage solutions, however, are the first choice for applications requiring greater vibration and shock resistance.
The choice of the appropriate memory depends on several factors. Therefore Rutronik offers high quality components, comprehensive and competent advice and support. We help choosing the right storage solution for your application.
---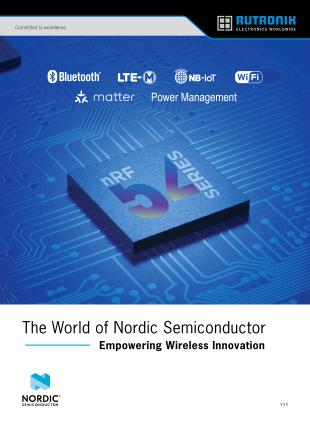 Nordic Semiconductors Technologies
Topics: Cellular IoT, Bluetooth, Modules, Range Extender, Power Management ICs, Development Tools, NRF Thread Topology Monitor, nRF Sniffer, Embedded Antennas, Sim Card Holders, Crystals, Support
Start Download (9 MB)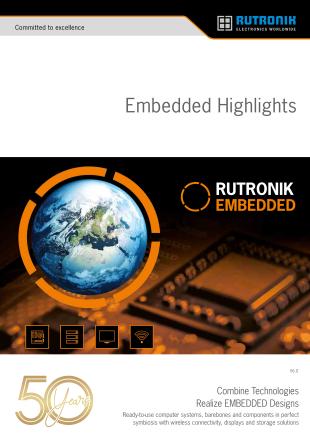 Embedded Hightlights Catalog V6.0
Combine Technologies - Realize EMBEDDED Designs - The perfect symbiosis for wireless internet connectivity, powerful mainboards, professional displays and innovative storage solutions.
Start Download (78 MB)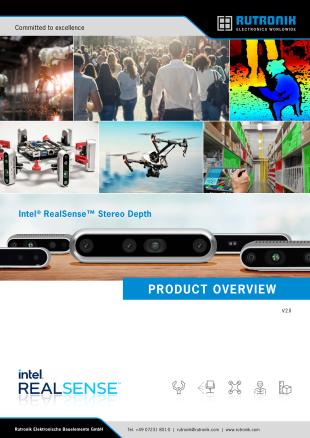 Intel® RealSense™ Stereo Depth V2.0
Bringing 3D vision to devices and machines that only see 2D today Stereo Depth Cameras enable devices to see, understand, interact with, and learn from their environment. The onboard Intel® RealSense™ Vision Processor D4 performs all the depth calculations on the camera, allowing for low power, platform agnostic devices. Stereo image sensing technologies work both indoors and outdoors in a wide variety of lighting conditions and can also be used in multiple camera configurations without the need for custom calibration. Product Overview
Start Download (735 KB)