Leading Distributor of Passive Components.
As a broadline distributor, we have a very wide range of resistors, capacitors and inductors in various designs.
Reliable Delivery of Inductors, Timing Devices, Resistors and Capacitors
With over 25% supply share the "passives" are one of the pillars of our supply chain. Right here a smooth delivery is extremely important. Many part numbers and high delivery volumes are error-prone and a logistical challenge. Here we are characterized by specific logistics systems and IT connections.
---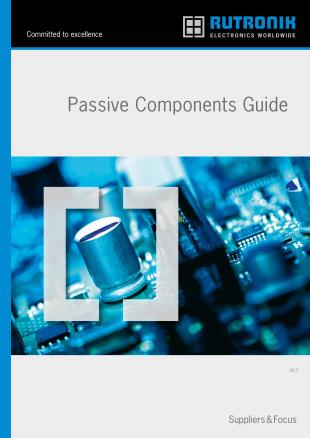 Passive Components Guide
Rutronik provides a comprehensive product portfolio of innovative passive components with high quality and technical standards.
Start Download (15 MB)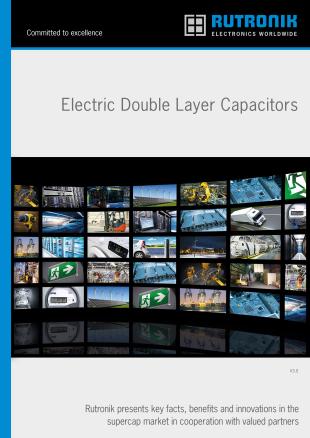 Electric Double Layer Capacitors
The EDLC technology developed a long time ago is still pretty unknown and daily there are new applications for those products based on new requirements from the market.
Start Download (16 MB)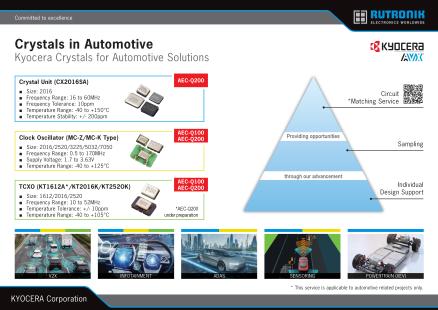 KyoceraAVX - Crystals in Automotive
Crystal Unit (CX2016SA), Clock Oscillator (MC-Z/MC-K Type), TCXO (KT1612A/KT2016K/KT252OK)
Start Download (1 MB)