---
Robots Have Been an Essential Part of the Production Process for High Volume Goods for a Very Long Time
However, when there is a non-standard working environment, where it has to deal with many different materials, shapes, context specific tasks, it did not have any economic value to introduce too much automation and therefore the work was done manually.
That's why robots are becoming smart now: Easy to use, flexible in handling, sensitive to their working environment and quickly learning on tasks! Not only are robots increase in functionality they are also becoming easier to operate.
The world of robotic solutions is facing major change as advanced electronic components for e.g. power supply, motion control, and sensing, support a quicker hardware ramp-up and create room for the development of differentiating software algorithms or new use cases.
All this wouldn't be possible without semiconductor solutions. Whether in an industrial robot, a cobot or an automated guided vehicle (AGV), intelligent semiconductors are the key enabler for all major robotic functions, from sensing and motion control to functional safety to security. Infineon's product portfolio checks all those boxes of a modern robot system making us your one-stop shop for robotic solutions.
Efficient/Compact Servo Motor Drives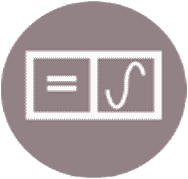 Motor drives transform the control signal from the motion controller into electrical energy that is provided to servo motors. Newer intelligent motor drives can close the position and velocity loops internally leading to a more accurate and more powerful motor control.
Infineon's chip and integration technology enables the motor drives to leave the external cabinet and connect directly to the motors within each individual axis of the robot. Instead of having 3-phase supplies for individual motors only a common DC-bus connection is required. By also integrating a power line communication solution, even a separate communication bus could be avoided. Within a moving robot-arm the wiring efforts can be reduced from 27+ down to two.
Below we would like to recommend the Infineon components for an efficient compact servo motor drive:
Efficient/Compact Power Supplies & Chargers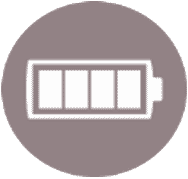 The power supply of the robot provides energy for all the robot actions. The big challenge in this area is that the robots have often many axes requiring multiple power supplies operating in parallel providing different voltages.
Next to supplying DC voltage for the commonly shared DC bus, rectifier stages have to generate different auxiliary supply voltages for controls, drives, brakes, and other components. Therefore the central rectifier power must exceed the nominal power consumption of all components in use. The main difference between an AGV charger system and one for regular electric vehicles lies in the power classes used which is way smaller for AGVs and lies in the range of several kW.
The most general overview on a charger system can be seen in the block diagram below.
Please see following an extract of Infineon components for efficient compact power supplies and chargers as of today:
Condition Monitoring/Predictive Maintenance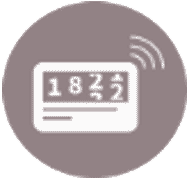 One core IP of each robot system is the sensors that are being used to depict the robot's condition and environment as precisely as possible. This is essential for both performance and safety.
The robot has to be aware of the exact positioning, shape and texture of the work piece, residual equipment and its own peripherals. Non-invasive sensing of system parameters for the assessment of system states as well as the preprocessing of data and proactive reporting of deviation from known good state help to prevent system errors and enhance run-time of machinery. Thus, Infineon's solutions make existing machinery Industry 4.0 compliant.
Infineon's offering for condition monitoring and predictive maintenance as of today: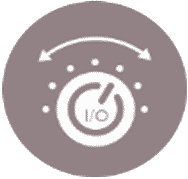 Each robot system needs to be protected against collisions with any kind of (dynamic) obstacles which could be humans, other robots or even handling material. Especially for safety measures capturing the environment with sensors that provide the required information to execute a proper operation is an important feature. Moreover, in the industrial and automation world, machines need controllers and voltage regulators with inbuilt safety functions such as Lockstep cores with clock delay, redundant/diverse timers, error Monitoring, and safe state control, just to name a few.
Please check out what Infineon offers in terms of safe motion control:
Secured Calibration, Logging & Authentication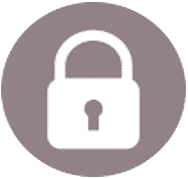 Securing robots means securing business
In factories where an increasing number of smart robots and complex automated systems are connected and communicate with each other, it is essential that these systems are protected against data theft and manipulation. Robotic device integrity is upheld best by IP protection of calibration files, authentication of components and secured logging.
To safeguard the security of data, interfaces, and communication channels in smart robots and industrial networks, Infineon provides OPTIGA™ embedded security solutions. Designed for an easy integration, these tamper-resistant hardware-based security solutions help to
protect against manipulation of critical IP such as configuration and calibration files,
prevent unauthorized access to the central processing unit through mutual device authentication,
safeguard that all components are original parts and
provide a hardware-based root of trust with a Trusted Platform Module (TPM) based on TCG standards.
Start securing your business, today: Minimize the exposure to vulnerabilities and maximize system performance.
Learn more about Infineon's OPTIGA™ family of hardware security controllers on this landing page.