Perfect Perspective. With Us.
Thanks to its 360-degree product mix, Rutronik offers all the components you need for your project. This also includes the latest and most powerful displays and monitors.
An Excellent Supplier Portfolio through Decades of Experience.
From passive displays via TFT and OLED to monitors - the Rutronik portfolio leaves nothing to be desired.
The rapid pace of technological development towards "smart" factories and networked production facilities is also increasing the demand for displays and monitors for industrial use in harsh environmental conditions. This requires individually tailored, environmentally friendly and energy-saving solutions. Thanks to its broad product portfolio, Rutronik offers the right solution for your project.
---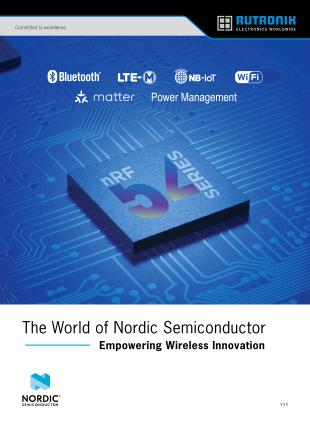 Nordic Semiconductors Technologies
Topics: Cellular IoT, Bluetooth, Modules, Range Extender, Power Management ICs, Development Tools, NRF Thread Topology Monitor, nRF Sniffer, Embedded Antennas, Sim Card Holders, Crystals, Support
Start Download (9 MB)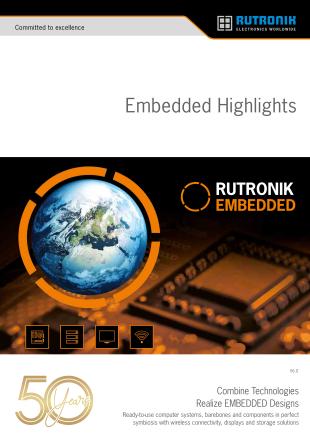 Embedded Hightlights Catalog V6.0
Combine Technologies - Realize EMBEDDED Designs - The perfect symbiosis for wireless internet connectivity, powerful mainboards, professional displays and innovative storage solutions.
Start Download (78 MB)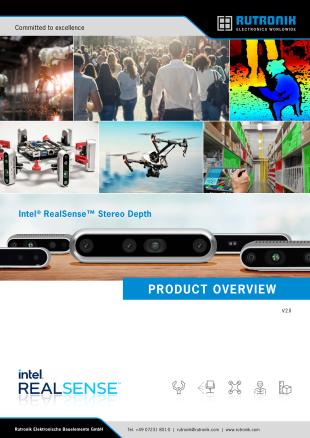 Intel® RealSense™ Stereo Depth V2.0
Bringing 3D vision to devices and machines that only see 2D today Stereo Depth Cameras enable devices to see, understand, interact with, and learn from their environment. The onboard Intel® RealSense™ Vision Processor D4 performs all the depth calculations on the camera, allowing for low power, platform agnostic devices. Stereo image sensing technologies work both indoors and outdoors in a wide variety of lighting conditions and can also be used in multiple camera configurations without the need for custom calibration. Product Overview
Start Download (735 KB)