Availability Focused in Logistics Systems - Get Security of Supply and Process Cost Optimization
Benefit from Rutronik added values: We have years of implementation and optimization experience with supply chain solutions. We develop logistics solutions, which are based on the method of "best practice". With these intelligent, predefined standards our customers are ready to start.
Advance by way of professional logistics systems
The market for electronic components places the highest of demands on logistics. On the one hand, broadliners need to cope with widely differing volumes of product quantities from a huge product range.
The market is also characterised by heavy requirement fluctuations, which in part give rise to very long delivery periods spanning several months.
The alternation between scarcity and over production calls for timely intervention, where possible, to guarantee reliable and trouble-free supplies. This is where the advantages of tailor-made, uniform, logistics systems come into effect:
High level of automation
Reduction in labour input
Reduction in process costs
The proper functioning of a logistics system is conditional on the electronic exchange of data that allows for a swift reaction to changes in requirements. At the same time processes are optimised and errors reduced. Ultimately, recording and confirming orders manually is a potential source of errors.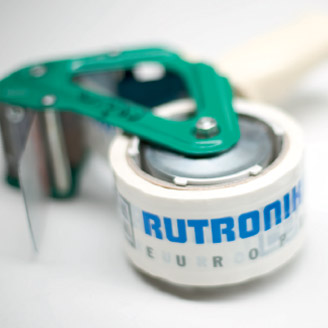 The advantages of our logistics system
Increased supply security
A medium to long-term requirements forecast and procurement and capacity planning are necessary to achieve a high level of supply security. During the ongoing exchange of information this is refined on an ongoing basis and adjusted in line with the plan data.
Among other things, this means the following advantages:
Reduction in the dependency on the replacement time because scheduling is based on the customer's forecast figures
Flexibility: in the case of fluctuations in requirements, customers can postpone and reduce order quantities within the agreed window.
Reduction in process costs
The processes are analysed in detail in the run-up, optimised and reset:
Reduction of labour-input by manual activities
Management by exception: communication only in the event of variations, and intervention or adjustment regarding orders.
Orders are bundled by way of collective deliveries
The item label on carton saves individual delivery note allocation. The label contains all details for easier collection and processing.
Individual and nevertheless efficient
Logistics to meet your needs: we therefore gear our operations towards the specific requirements of your company. For example the step-by-step adjustment of partial solutions has proven successful in the case of introducing a logistics system. At Rutronik we don't use rigid concepts.
Increase in quality within the processes
Error reduction and greater process security thanks to automated data and interface exchange.
Reduction in capital tie-up costs in the Supply Chain
By way of optimised store management between customers, manufacturers and Rutronik, stocks in finished and buffer stores are kept low. This ties-up less capital, and processing costs are reduced considerably - without jeopardising the ability to deliver. Likewise, the reduction in the number of suppliers is, without doubt, one of the key steps in respect of increasing efficiency and saving costs in the case of procuring electronic components. Many customers therefore make use of the advantages offered by a broadline distributor such as Rutronik. As an interface to leading and established manufacturers, Rutronik covers the entire range of electronic components.