Rutronik Automotive Congress 2022
Next generation of vehicles: Trends and developments around electrification and digitalization in the vehicle at the Rutronik Automotive Congress.
At the 3rd Rutronik Automotive Congress on 11 and 12 October, around 200 decision-makers, developers and thought leaders from the German automotive industry came together in Pforzheim. In keeping with the Rutronik Automotive Business Unit's networking philosophy, the congress created an important platform for bringing together manufacturers of electronic components with vehicle manufacturers and their suppliers.
Rutronik's Automotive Business Unit, founded in 2014, specializes explicitly in the procurement and development structures of its customers in the automotive sector. Particularly in times of allocation and supply bottlenecks, this is about the highest possible planning reliability. Rutronik is not only an important partner as a reliable distributor, but also acts as an accelerator and pioneer of the latest technologies. As an innovation partner, Rutronik is concerned with accelerating the pre-development phases of its customers and thus bringing forward-looking products to the markets more quickly. "Our congress offers an important discussion platform not only for us as a distributor and supplier of system solutions. It brings together speakers as well as participants from universities, manufacturers and customers," says Markus Krieg, Chief Marketing Officer (CMO) at Rutronik. "The discussions at the congress around alternative drive systems, sensor technologies as well as increasing connectivity and digitalization tie in with the megatrends in the automotive segment like e-mobility, autonomous driving and urban mobility in different application scenarios such as passenger and delivery traffic," Krieg continued.
More about the Rutronik Automotive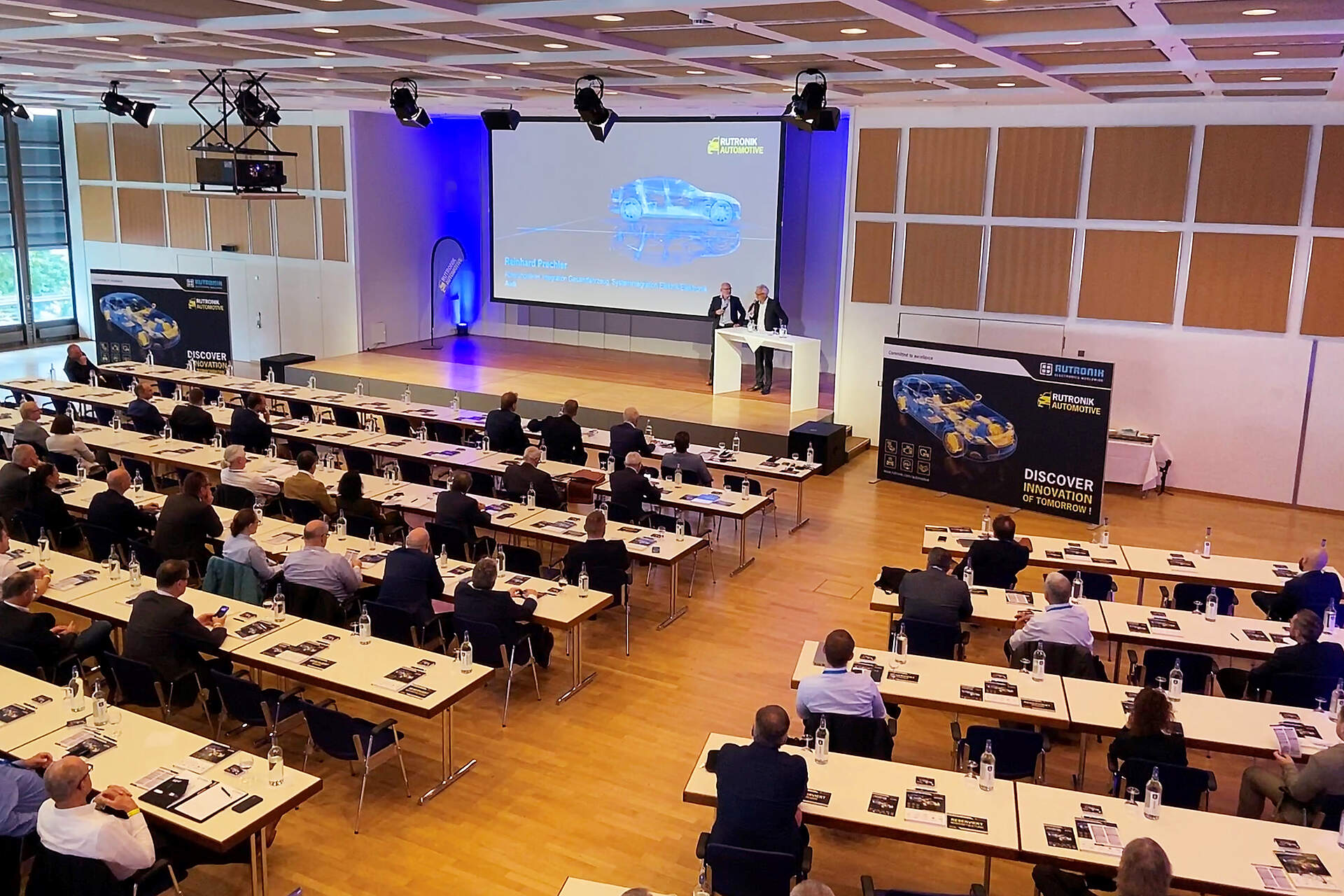 ---
If you haven't already, be sure to check out our social media channels!
Always be the first to know what's happening in the world of electronic components and our in-house research and development activities with our newsletter.