Schurter Capacitive Hidden Switch
Invisible and particularly hygienic: The Capacitive Hidden Switch (CHS) from Schurter functions entirely without mounting holes in the user interface and therefore can be attached in hidden places. This invisible installation makes it particularly suitable for devices with high hygiene standards, such as in medical technology or the food industry. In addition, it creates new possibilities for the design of user interfaces.
The capacitive switch triggers completely without direct sensor contact with the finger. Instead, it uses an electrical field on the sensor's user interface. As soon as an electrical field change occurs, the CHS reacts. It is also possible to use non-conductive materials, such as glass, plastic or, wood between the sensor and the surface.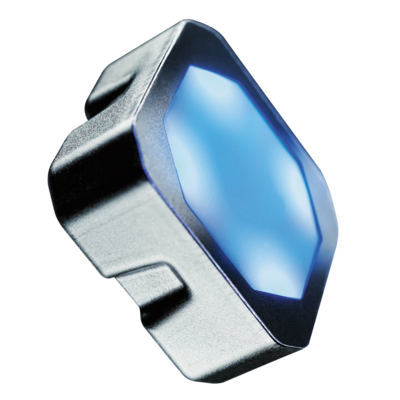 Learn more about Schurter!
---
If you haven't already, be sure to check out our social media channels!
Always be the first to know what's happening in the world of electronic components and our in-house research and development activities with our newsletter.