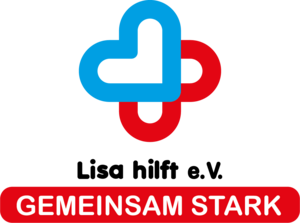 The Rutronik Advent Calendar and Lisa hilft e.V.
Especially during the Advent calendar, we also want to think of others. That's why we donate one euro to a non-profit organization. This year we are happy to announce that this donation goes to the association Lisa hilft.
Support that arrives quickly and unbureaucratically precisely where it is most urgently needed. That is the goal and the promise of Lisa hilft e. V. The non-profit association is a network of supporters made up of representatives from society, business, and politics in Pforzheim and the region. Founded in April 2022, the association dedicates to projects for public health and care, education, science as well as research. On this broad basis, Lisa hilft e. V. initiates and promotes projects and aid campaigns to help as many groups of people and institutions as possible.
First actions after the foundation
Immediately after the foundation, the first charity actions successfully started. For example, food was distributed to food banks in the Enz district and the integration campaign of the Pforzheim Alliance for Ukraine was supported in the Pforzheim Wildpark on the occasion of International Children's Day. In addition, the representatives of Lisa hilft e. V. are in constant exchange with the nursing staff of the Mühlacker Hospital, the Siloah St. Trudpert Clinic, and the Helios Clinic in Pforzheim. The goal is to identify challenges, develop ideas for targeted help for caregivers and implement them.
Further information on Lisa hilft e. V. and the charitable commitment is available at www.lisa-hilft.de.
---
If you haven't already, be sure to check out our social media channels!
Always be the first to know what's happening in the world of electronic components and our in-house research and development activities with our newsletter.