Kyocera AVX Corporation is a leading international manufacturer and supplier of advanced electronic components and interconnect, sensor, control and antenna solutions with 33 manufacturing facilities in 16 countries around the world. Kyocera AVX offers a broad range of devices including capacitors, resistors, filters, couplers, sensors, controls, circuit protection devices, connectors and antennas. Kyocera AVX components can be found in many electronic devices and systems worldwide.
Ceramic Chip Automotive Capacitors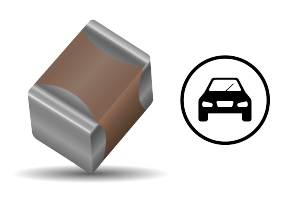 Automotive MLCC's cover a wide range of case sizes, capacitance values, and working voltages. They have been developed, manufactured, and specially tested for applications in the Automotive industry. They are continuously tested in QA (Quality Assurance) laboratories. The results of these tests enable Kyocera AVX to maintain superior quality.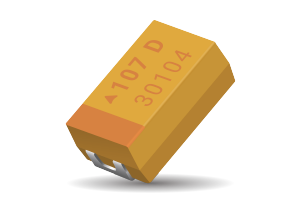 Kyocera AVX is the number one tantalum capacitor supplier with four manufacturing plants worldwide, which provides flexibility and capacity for the demanding electronic industry. Kyocera AVX is the global leader in MnO2 solid tantalum technologies such as smallest case size MnO2, highest temperature capabilities up to 230°C, and lowest DCL product offering.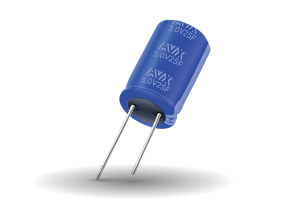 SuperCapacitors/Double Layer Capacitors have rapidly become recognized, not only as an excellent compromise between "electronic" or "dielectric" capacitors and batteries, but also as a valuable technology for providing a unique combination of characteristics, particularly very high pulse power and capacitance densities.