Bluetooth® LE Audio - Better Audio Quality, Longer Playtime and New Features
LE Audio is the next generation of Bluetooth Audio, making audio streaming over Bluetooth Low Energy possible. It enables new use cases and significantly reduces power consumption compared to Classic (BR/EDR) Audio. LE Audio will have a wider set of features, lower power consumption, and better perceived audio quality. The new Bluetooth LE Audio, allows for more flexible processing of audio signals, evolutionizing existing applications such as headphones and hearing aids, and creating new applications and markets for audio streaming.
LE Audio is based on Bluetooth LE and the power-saving Low Complexity Communications Codec (LC3) developed by the Fraunhofer Institute. This combines higher audio quality than Classic Audio with low data rates which enable developers enormous flexibility. In addition, various product features can be matched better, for example energy savings can be used to either extend battery life or to use smaller batteries.
LE Audio offers three new interesting features and opportunities:
The nRF5340 Audio Development Kit (DK) is the recommended platform for Bluetooth LE Audio products and contains everything needed to start development. The kit is configurable and can function as a USB dongle to send or receive audio data from a PC. It can also function as a Business Headset, a broadcast receiver, or a True Wireless Stereo (TWS) Earbud. For most use-cases, recommend using two or more DKs.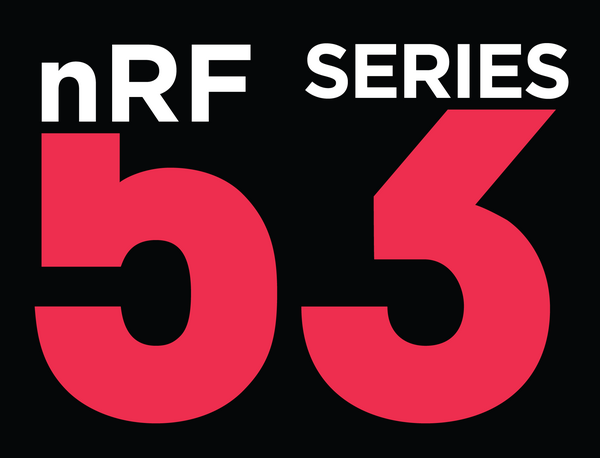 ---
The three main components of this DK are the nRF5340 SoC, nPM1100 power management IC, and Cirrus Logic's CS47L63 Audio DSP. The CS47L63 is a high-performance low-power audio DSP for earbud headphones and other portable audio devices. The CS47L63 combines a programmable Halo Core DSP with a variety of power-efficient fixed-function audio processors. The high-performance DAC and differential output driver are optimized for direct connection to an external headphone load. It is perfect for earbuds with mono-only and direct speaker output.
---
---
Two 3.5 mm audio jacks for analog in and headphones out
Five user-programmable buttons and LEDs
SD-Card holder for extra storage if needed
SEGGER J-Link debugger for programming and debugging
Connectors to access the analog/digital interfaces, and GPIOs
Bluetooth LE Audio support ­
Based on our nRF5340 SoC ­
2.4 GHz antenna ­
Two 3.5 mm audio jacks ­
Cirrus Logic Audio DSP CS47L63 ­
SWF RF connector for direct RF measurements ­
5 user-programmable buttons ­
4 user-programmable LEDs ­
SEGGER J-Link debugger on board ­
Pins for measuring power consumption ­
SD-Card holder for additional storage
LE Audio
Headphones ­
Hearing Aids ­
Audio Guidles ­
Office Headsets ­
Audio Broadcast Solutions ­
Conference Speakerphones
The World of Nordic Semiconductor
Discover the world of Nordic Seminconductor at Rutronik in our brochure.
---
---
Introduction to Bluetooth LE Audio
Nordic is the market leader in Bluetooth Low Energy and a frontrunner when it comes to developing LE Audio solutions. Bluetooth LE Audio is the next generation of Bluetooth Audio. Join in this webinar to learn more about LE Audio, how it was developed, what features and advancements it will bring to the wireless audio market, and what Nordic has to offer you in developing your Bluetooth LE Audio products and prototypes.

---