The new Rutronik Development Kit RDK3 with Infineon's PSoC™ 64 MCU
Accelerate your pre-development phase with the wireless ultra-low power IoT Bluetooth® board with state of the art hardware-based security features
The new base board Rutronik Development Kit RDK3 offers a complete solution for wireless Bluetooth® Low Energy (LE) connections with high security standards at extremely low power consumption. Hardware and firmware developers can thus reduce time and costs in the pre-development phase. As a result, the RDK3 makes a significant contribution to bringing new applications to market much faster.
The RDK3 can be used in a wide range of IoT Applications and Future Markets. These include Advanced Robotics, Smart Building, Smart Factory, Healthcare and Wearables. The heart of the base board is the PSoC™ 64 Secured MCU with Bluetooth® LE from Infineon. The MCU is ideally suited for low power, secured, battery operated IoT products that require Bluetooth® Low Energy (LE) cloud-based applications that require a high level of protection.
The RDK3 features Arduino interfaces and can easily be combined with adapter boards from Rutronik such as the HMS Anybus, Text To Speech, RAB1 - Sensorfusion and RAB2 - CO2.
What's more? The RDK3 offers secure element functionality that can be used to build and authenticate secured applications. Moreover, you benefit from ultra low power with Bluetooth® Low Energy and the RDK3 can be combined with all adapter boards from Rutronik (e.g. RAB1 - Sensorfusion, RAB2 - CO2, Text To Speech).
---
Participate and win a RDK3 Board!
Don't miss to win a Rutronik Development Kit RDK3. How to participate? Just leave your contact details to hop into the lottery pot.
How to accelerate applications in fields such as Advanced Robotics, Smart Building, Smart Factory, and Healthcare as an embedded developer? Get to know the new Rutronik Development Kit RDK3 and don't miss the chance to register your company for our draw.
We look forward to your participation!
Build smart, secured edge nodes using Bluetooth® Low Energy with Rutronik's Development Kit RDK3
Experts from Infineon and Rutronik introduce the RDK3 with Infineon's PSoC™ 64 in a live Session on Tuesday, May 16, 2023 from 3-4 pm (CEST).
Join us to get exclusive information from our experts.
---
Rutronik Development Kit RDK3 – Target Markets & Applications
Intelligent, networked systems form the basis for applications in industrial automation. With a growing number of devices connecting to the internet, security must be established between the hardware, cloud applications and servers, and finally the users and services. This is in addition to the other end product requirements like longer battery life, aesthetic user interfaces, adequate data processing capability on the edge node.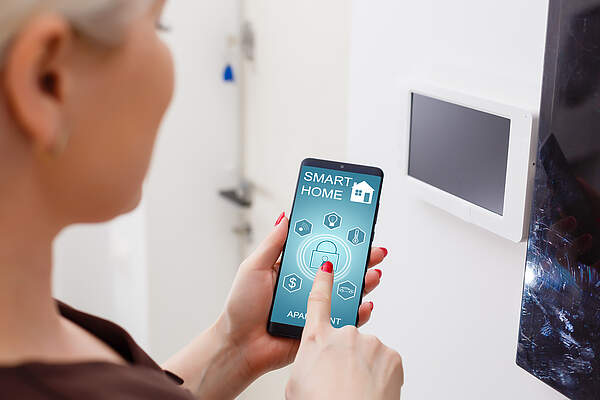 Attendance

Control

Door Lock

Intelligent Lighting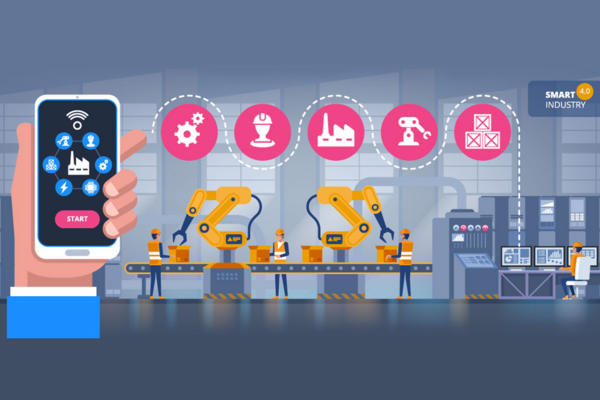 AGV
Smart Conveyor Technology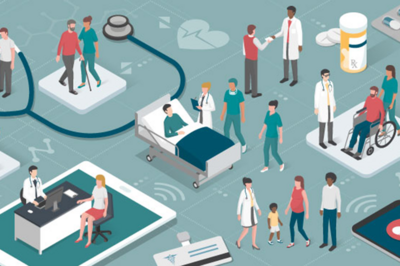 Smartwatch
Smart Scale
Blood Pressure Measurement
Continuous Glucose Monitor
---
Rutronik System Solutions
From Single Product to Solution from Basic Level to Research Level
Rutronik System Solutions combine the best products based on their features and performance aiming at creating innovative and best-in-class solutions. Thus, we decisively shorten the time-to-market in dynamic industrial environments. Customers gain the necessary decision-making freedom in the research and pre-development phase and a time advantage over competitors.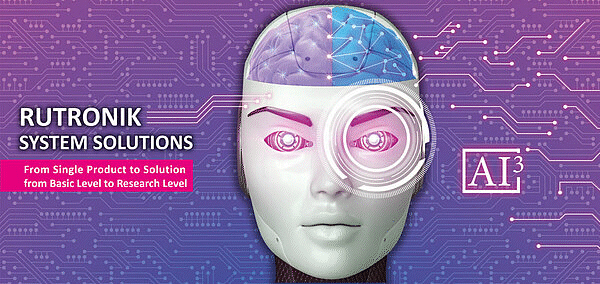 Infineon's PSoC™ 64 Secured MCU
Optimized for Secure, Low Power, Edge IoT Applications
The PSoC™ 6 family is built on an ultra-low-power architecture, and the MCU's feature low-power design techniques that are ideal for battery powered applications. The dual-core Arm® Cortex®-M4 and Cortex®-M0+ architecture lets designers optimize for power and performance simultaneously. Using its dual cores combined with configurable memory and peripheral protection units, the PSoC™ 6 MCU delivers the high levels of protection defined by the Platform Security Architecture (PSA) from Arm®.

Designers can use the MCU's rich analog and digital peripherals to create custom analog front-ends (AFEs) or digital interfaces for innovative system components such as MEMS sensors, electronic-ink displays. The PSoC™ 6 MCU features the latest generation of industry-leading CAPSENSE™ capacitive-sensing technology, enabling modern touch and gesture-based interfaces that are robust and reliable. PSoC™ 6 MCU, paired with Infineon's AIROC™ Wi-Fi, AIROC™ Bluetooth®, or AIROC™ combos radio modules, is the perfect solution for secured, low-power, feature-rich IoT products.
---
Benefits and Key Features from Infineon's PSoC™64
Get to know the new Rutronik Development Kit RDK3 with Infineon PSoC™ 64 at its center. The just released RDK3 offers a complete solution for hardware and firmware developers for proof-of-concepts in a very short time. Discover more advantages and key features of the PSoC™ 64:
The MCU offers three-levels of hardware- and firmware-based resource isolation
The dual Arm® Cortex® – M-cores offer a secure M0+ core, logically partitioned from a user application running on the other M4 core

Security across the full lifecycle of the product from onboarding to decommissioning, field updates

Accelerate time to market, reduce R&D spend and certification efforts for developing secure IoT applications

Reduce BoM cost by integrating edge compute, touch user interface, wireless connectivity, sensor interfaces in a single chip solution

Longer battery life for battery operated IoT applications
---
Infineon Products on RDK3
---
Get in Contact with our Experts