Rutronik
Embedded

. Everything for Your Application.
Because they are used in rugged and sensitive environments, industrial PCs require powerful and reliable components. This is why industrial PCs need to be particularly resistant to environmental influences, electromagnetic interference, and numerous other factors, as well as being largely fail-safe.
Rutronik Embedded offers every component required to build an industrial PC, as well as complete solutions ranging from bare-bones and box PCs to automotive PCs and many more. For PC builders, Rutronik Embedded offers an extensive range of products from carefully selected manufacturers and comprehensive advice on which components are best suited for the intended application. Intel is Rutronik's key strategic partner, and a network of certified partners has been built around them. This allows the embedded experts to both respond to specific customer needs as well as always offer the latest generation of technology.
With its qualified team of specialists for each product type, Rutronik Embedded possesses best-in-class expertise for every system component. Supported by Field Application Engineers (FAEs) and Business Development Managers (BDMs), the embedded experts always have the customer's entire system solution in mind so that they can offer partial solutions for their complete solution from a single source.
Customers also have access to their knowledge through seminars and webinars. In this context, the Rutronik experts not only cover the correct selection of components and concrete examples of applications, but also current issues – in preparation for the EU's General Data Protection Regulation (GDPR) coming into effect, for example, Rutronik established its own "GDPR Excellence" team under the leadership of the embedded experts and also offered webinars. These kinds of initiatives are what make Rutronik Embedded stand out and show that the team has their finger on the pulse.
Our Benefits. At a Glance:
Rutronik Embedded proactively looks at the latest trends and develops solutions for specific applications. This gives you an edge – and that cuts costs.
When it comes to the question of whether to "make or buy," Rutronik Embedded says: both. This makes procurement from a single source possible – and that simplifies procurement processes.
Rutronik Embedded has a network of certified partners with Intel at its center as its main strategic partner. This guarantees high-quality products – and saves you problems with quality.
Your Application. Our Expertise.
Boards & Systems: Processors and motherboards are the main components of a computer system, whether individually or as an all-in-one system.
Storage: Nowadays, we are all collecting and storing an immense amount of data. Robust, fail-safe data storage devices – whether SSDs, HDDs, eMMCs, SD cards, USB sticks, or DVD drives – are absolutely critical, especially in harsh environments.
Wireless: A PC is not fully effective without the right peripheral hardware for the application: add-on cards, USB sticks, external modems, and more significantly increase a system's performance.
Displays: The display is an important factor – especially in demanding applications and environments. The same applies to easy operation via touch surfaces. Rutronik Embedded's product range in this regard includes LCDs, OLEDs, TFTs, monitors, and video walls.
OUR PARTNER AND CORE LINES
Worldwide leaders in EMBEDDED technologies and innovation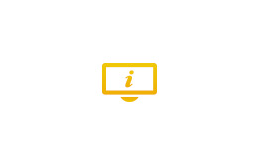 vending machines - POI/POS - advertisement systems – etc.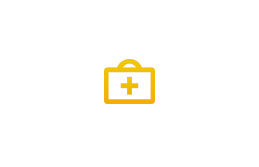 ECG - blood analysis - CT scanner - dentist equipment - etc.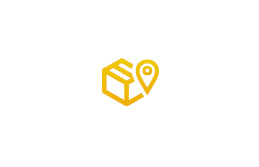 tracking and tracing devices - pallet truck - delivery control - fleet- and parkmanagement – etc.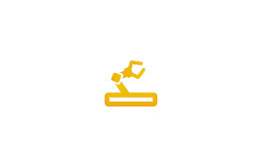 machine control - computer-aided manufacturing - industrial networking - HMI – etc.
Our Products. For Your Project.

Thanks to wireless technology, devices become fit for the Internet of Things (IoT). With the right wireless components, you can use a smartphone, WiFi access point, or mobile infrastructure as a gateway for your product. The best wireless solution involves selecting the ideal hardware, the right communication protocol, the appropriate application profiles, security aspects, certifications, long-term availability, and political aspects with respect to standards, compatibility, and consortia.






At the heart of every PC for industrial and semi-industrial applications are motherboards specially developed for this purpose – whether as an individual component or as an all-in-one system. Customers can select from industrial motherboards, single board computers, computer-on-modules (COM), PC104, blade computers, PICMG and backplanes, IPC and servers, box and panel PCs, and HMI systems. This also includes ARM-based solutions as well as boards with the latest x86 processors.







Indoor and outdoor applications have a wide variety of requirements when it comes to the display and touch functionality. Every type of TFT & LCD display is available for the latest HMI solutions, with separate or integrated touch solutions based on every available technology – from high-end and low-cost models to displays for indoor and outdoor applications with excellent clarity, even in direct sunlight, extended temperature ranges, and harsh environments. The solutions range from 2.4" to 90" TFTs to countless passive LCD solutions. Modified and fully customized solutions are also available.





Industrial PCs are often exposed to adverse environmental conditions and therefore require high-performance data storage devices that offer outstanding reliability and a long service life. Hard disks, flash memory, DRAM modules, and optical drives are available for this purpose.






Combine Technologies, Realize EMBEDDED Designs. The perfect symbiosis for wireless internet connectivity, powerful mainboards, professional displays and innovative storage solutions