Custom or Standard Solutions - It is a Principle Nobody can do without: Quality
The benefits of Rutronik Logistics guarantee a high quality for profitability and competitiveness. The focus of all activities is the development of efficient, on-demand and reliable logistics.
---
The success of a company depends on the high quality of its logistics.
Our activities are primarily geared towards establishing efficient, tailor-made and reliable logistics with the uppermost goal of reducing costs, providing supply security and optimising the procurement processes. We have developed four quality factors to achieve these goals:
From standard use to an individual supply chain solution
Even within a sector, no one company is like another. Rutronik has gained experience in supply chain management, and is able to offer best practice solutions based on the most successful methods, principles and strategies. Existing and successful standards are adjusted in line with customers' wishes.
This facilitates the swift implementation of individual logistics concepts.
On the basis of this conviction, Rutronik Logistics offers its customers best practice standards and various logistics modules, which can be combined in any number of ways.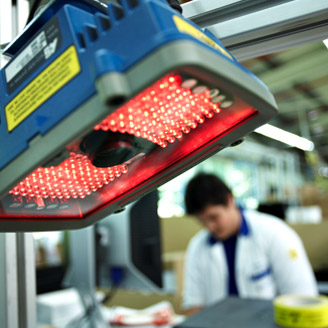 Support
To guarantee the efficiency of your logistics, we offer you support in respect of introducing and maintaining a controlling system for the performance and costing of your supply chain. In that respect, permanent monitoring of the logistics and procurement processes keeps an eye on the efficiency of the system.
Strategy
At the start of the collaboration we provide a thorough analysis - our logistics check-up. In a start-up workshop all the respective parties are involved and analyse all processes and costs of relevance to logistics. As a result we create cost and process transparency, determine the factors pushing up costs and implement cause research. On this basis we examine the options available in respect of process optimisation that are largely attributable to interface reduction and avoiding duplication and process loops. We subsequently quantify the measures and discuss reorganisation recommendations.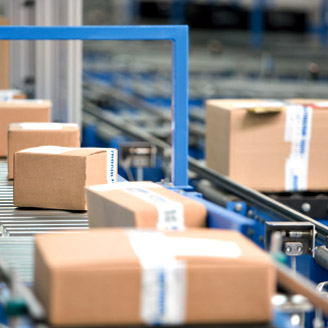 Integrated management system (IMS)
At Rutronik all processes are documented, controlled and certified as part of the IMS in accordance with international standards.
Our integrated management system (IMS) supports the collaboration of all Rutronik's divisions and departments at an international level. It is the fundamental element in the way the company organises economic, ecological and commercial decisions, as well as the respective implementation and performance review.
Our IMS comprises quality, environmental protection and occupational safety in accordance with the international norms ISO9001, ISO9002, ISO14001 and OHSAS18001.

Certification for ESD protective measures
Electrostatic fields can damage electronic components. These either breakdown immediately or ultimately stop working during application by the end user. To rule this out, Rutronik handles all components strictly in accordance with DIN EN 61340-5-1.
Certification of the Dry Pack packaging system
In the case of shipping and re-packaging moisture-sensitive components, Rutronik's operations are geared towards the stringent guidelines of the internationally recognised standards J-STD 033B.1, J-STD 020D and JEP 113-B of the Dry Pack packaging system.