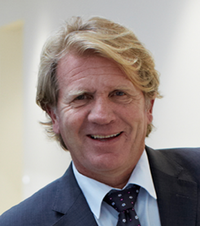 Rutronik – The family-owned Global Broadliner
Rutronik is an independent family-owned company based in Ispringen near Pforzheim in Germany. The company was founded in 1973 by Helmut Rudel and has developed from a "one-man-company" into one of the worldwide leading broadline distributors for electronic components. In the fiscal year 2022 its more than 1,900 employees achieved sales of $1.28 billion US-Dollar. Thanks to the customer's approval, Rutronik can look back on a successful company history of more than 45 years and continues the positive economic developement.
The broad product range includes semiconductors, passive and electromechanical components as well as embedded boards, storage technologies, displays, and wireless products. Customers also have access to the Rutronik24 e-commerce platform, where all articles can be found. In addition to its comprehensive line of components, Rutronik delivers consulting services for technical, commercial, and logistical issues for its customers as well as unparalleled service and technical support with a consistently high level of quality to its customers worldwide.
Guided by the philosophy "committed to excellence", the employees are working tirelessly to stay the trusted solution provider for customers and partners. Rutronik is expanding continuously in North America, Asia and Europe. This ensures comprehensive customer support worldwide. Besides a dense pan-European network of sales offices, the company also has locations in the USA as well as in the Asian region. Rutronik Inc. with headquarters in Plano, TX serves the North American market with a warehouse in Austin, TX. Regional sales offices and Field Application Engineers throughout the country assist the customers in the US and Mexico locally. The Asian subsidiaries with seven offices in China, Hong Kong, Taiwan and Thailand support customers in the Asian market.
RUTRONIK AT A GLANCE
Type of company

Franchise distributor

Founded

1973

Headquarters

Ispringen near Pforzheim (Germany)

Warehouse location

Eisingen near Pforzheim (Germany)

Global presence

80 sales offices in Europe, Asia und America

Management

Helmut Rudel (President)


Thomas Rudel (CEO)


Dr. Gregor Sommer (CFO)


Markus Krieg (CMO)


Frank Altrock (COO)

Sales 2022

1,28 billion euros
Product and Services Portfolio
The Rutronik services portfolio is divided into four areas: Consult, Components, Logistics and Quality.
Consult – Specialist technical support
The sales, product marketing and strategic marketing teams, line management as well as application engineers, business development managers and sales engineers work together to offer customers extensive and well-founded technical and commercial support, covering the entire development cycle from brainstorming to design, from prototyping to serial production, all the way through to the phase-out process at the end of the product's lifecycle. Line management serves as the technical and strategic point of contact with the manufacturer. Seminars, webinars, workshops and tech days on current technical and market topics facilitate transfers of knowledge to the customer. These are supplemented by an extensive information service with data sheets, PCNs, application documents and up-to-date information via newsletter and on the website www.rutronik.com.
Components – Innovative quality products from leading manufacturers
Rutronik offers semiconductors, passive and electromechanical components, boards, storage technologies, displays and wireless products. RUTRONIK EMBEDDED bundles all products and services for specific embedded applications from the product areas of boards, storage, displays, wireless and peripherals, while RUTRONIK SMART brings together sensors, wireless components, micro-controllers, power management and safety & security solutions for devices within the Internet of Things (IoT). Automotive customers receive components from chosen manufacturers alongside specific support at a global level from the Automotive Business Unit. The company's franchise partners include leading manufacturers with a portfolio of innovative quality products. The unique product mix precisely matches the usual combination of products on a PCB. This enables the broadline distributor to not only cover all needs, but also offer finely coordinated complete solutions. In line with its "second source" principle, Rutronik offers two or three manufacturers for each product or product group in its linecard, providing customers with a broad selection and security of supply, even when product rationing is in effect.
Logistics – Tailored logistics systems
Rutronik's modular logistics concept allows solutions to be put together as needed. The three base systems – delivery schedule, kanban and consignment – are combined with various parameters, combinations and additional services such as extended label information, industry-specific processes (e.g. VDA compliance), customer-specific packaging solutions, forecasting, safety reserves, barcodes, traceability solutions and much more to form a tailored system. The automated processes enable customers to reduce their procurement costs, simplify and speed up their processes, and enjoy security of supply.
Quality – Systematic quality management
The IMS integrated management system encompasses quality, environmental protection and occupational health & safety, and is certified annually in accordance with the international standards ISO 9001, ISO 14001, ISO 45001 and ISO 27001. The certified ESD safety & security measures and the Dry Pack packaging system ensure that components remain absolutely undamaged. As part of its environmental management efforts, Rutronik ramps up its own sustainability practices and assists customers in achieving their own environmental targets.
The Rutronik24 eCommerce platform www.rutronik24.com allows customers to access the Online Catalog, the Procurement section and Product Change Notifications (PCNs) with a single login. The Online Catalog provides an overview of all products supplied by Rutronik along with detailed data sheets, while smart search functions aid selection. The mass quotation link allows customers to conveniently use their bill of materials for purchasing. The Procurement function provides customers with an at-a-glance overview of their current and previous orders, offers, item lists, safety reserves, contracts, consignment stocks and traceability. Up-to-date catalogs, procurement information, PCNs and much more are available to download.