Infineon's PSoC™ 62 Forms the Basis for Rutronik's New RDK2
"Infineon welcomes the decision on the part of Rutronik to use the powerful PSoC™ 62 microcontroller as the core of their newly developed RutDevKit. With the PSoC™ 6 microcontroller family, Infineon offers the market a platform for IoT (Internet of Things) applications that enables connectivity, increased computing power and security at low power consumption and cost. To this end, we continue to rely on the service and customer reach of Rutronik, whose RDK2 can provide customers with a distinct advantage in development."
Susanne Horn, Vice President Distribution Management EMEA, Infineon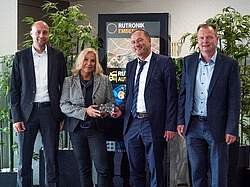 Rutronik Chooses the Infineon PSoC™ 6 MCU for the RDK2
The PSoC™ 6 family is built on an ultra-low-power architecture, and the MCUs feature low-power design techniques to extend battery life up to a full week for battery powered applications.
The dual-core Arm® Cortex®-M4 and Cortex-M0+ architecture lets designers optimize for power and performance simultaneously. Using its dual cores combined with configurable memory and peripheral protection units, the PSoC™ 6 MCU delivers the highest level of protection defined by the Platform Security Architecture (PSA) from Arm.
Designers can use the MCU's rich analog and digital peripherals to create custom analog front-ends (AFEs) or digital interfaces for innovative system components such as MEMS sensors, electronic-ink displays. The PSoC™ 6 MCU features the latest generation of industry-leading
CAPSENSE™ capacitive-sensing technology, enabling modern touch and gesture-based interfaces that are robust and reliable. PSoC™ 6 MCU, paired with Infineon's AIROC™ Wi-Fi, AIROC™ Bluetooth, or AIROC™ combos radio modules, is the perfect solution for secure, low-power, feature-rich IoT products.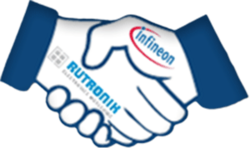 ---
Rutronik System Solutions
Advanced Design Level
Rutronik Development Kit based on Infineon PSoC™ 62 – Easy approach for firm- and hardware designers.
---
From Single Product to Solution from Basic Level to Research Level
Rutronik System Solutions combine the best products based on their features and performance aiming at creating innovative and best-in-class solutions. Thus, we decisively shorten the time-to-market in dynamic industrial environments. Customers gain the necessary decision-making freedom in the research and pre-development phase and a time advantage over competitors.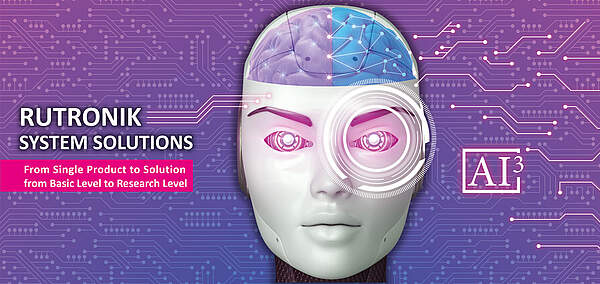 ---
Get in Contact with our Experts