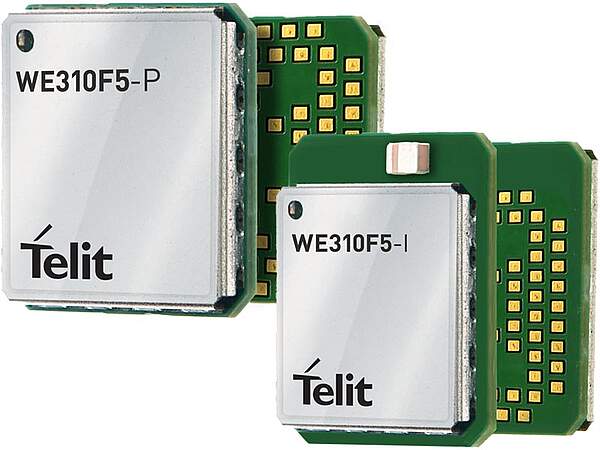 The WE310F5 combination Wi-Fi and Bluetooth Low Energy (BLE5) module provides a low-cost and high-speed solution for IoT device manufacturers to add wireless connectivity to their applications. This module's software features AT commands that hasten the time to market. WE310F5's support for Firmware Over-the-Air (FOTA) upgrades reduces integration time, even for businesses with limited wireless expertise.
Key Product Features & Benefits
Fully integrated, single-band Wi-Fi BLE5 combination IoT module
Low power consumption
Advanced security features
Realtek® Ameba IoT Inside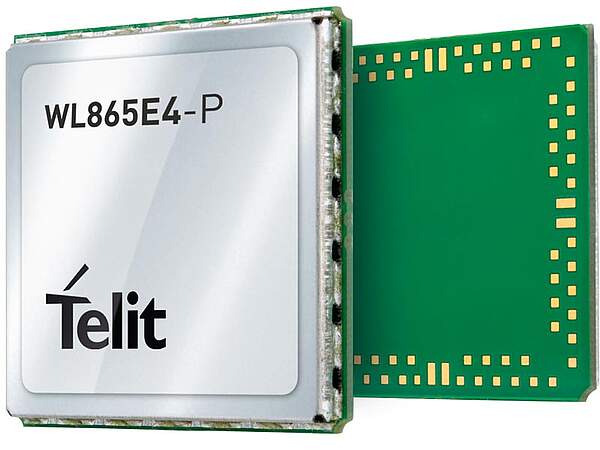 The WL865E4-P is a fully integrated dual band, dual mode, combo Wi-Fi (802.11 a/b/g/n) / Bluetooth Low Energy (BLE) 5.0 module, that provides an easy, cost-effective way for manufacturers to add wireless connectivity to their products.
Key Product Features & Benefits
Dual-band (2.4 GHz/5 GHz) Wi-Fi and Bluetooth
Low Energy (BLE5) combination module, based on the Qualcomm® QCA4020 system-on-chip (SoC),
Low Power consumption Dedicated CPU (Cortex-M4) for IoT application.
Industrial grade temperature range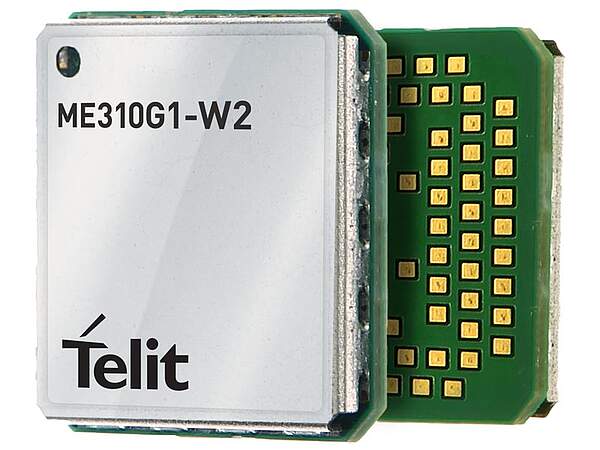 The xE310 flexible perimeter footprint family includes pinto-pin compatible 2G (GE310-GNSS) and CatM1/NB2 (ME310G1) modules, enabling integrators to design a single PCB layout and deploy any combination of 2G and 4G technologies.
Key Product Features & Benefits
Deep indoor and wide-area propagation due to 450 MHz frequency
Small size and low power consumption
Compliant to 3GPP Rel. 14 Cat M1/NB2, tailored for IoT devices
Ideal solution for smart metering, smart grid, smart city, smart agriculture, mPERS, mission-critical services and public safety
---
LM960 - Gigabit LTE mPCIE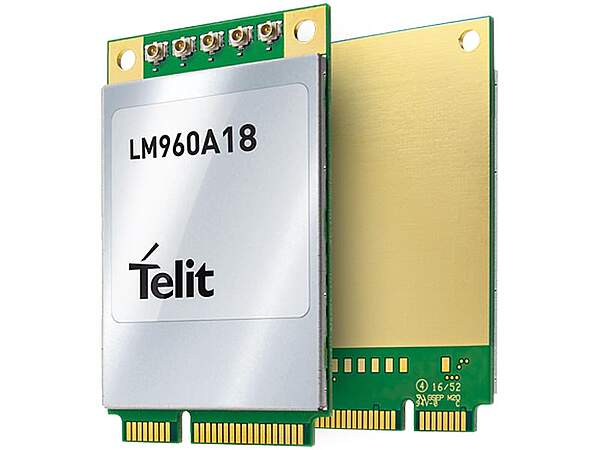 Telit's LM960A18 is the world's first global full-size Gigabit LTE Cat 18 PCI Express Mini Card (mPCle) available for enterprise cellular routers and appliances
Key Product Features & Benefits
Exceptional high speed with data rates of up to 1.2 Gbps download and 150 Mbps upload
Support of UL at 2xCA and up to 5xCA on DL with 4x4 MIMO, 256QAM
Global LTE frequency band support
Private LTE support (including CBRS/OnGo)
FN980 5G Data Cards - FN980 and FN980m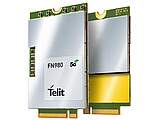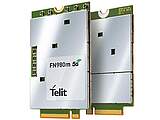 The Telit FN980 and FN980m standard M.2 (NGFF) form factor data-cards enable a new generation of 5G applications. The data cards feature sub-6 and mmWave (FN980m only) technologies with support for LTE, WCDMA and GNSS.
Key Product Features & Benefits
5G Sub-6 FDD and TDD and mmWave
SA & NSA operations, 5G core network Opt.3a/3x and Option 2
4G/5G Rel. 15
4G Cat. 20 up to 7CA and 3G HSPA+ Rel 18
Meet High Bandwidth Demands and Even Higher Expectations
Your Partner for a 5G World
Telit offers innovative modules to design 5G into bandwidth-intensive applications. We enable a plethora of use cases, from enterprise network appliances to private and public 5G for Industry 4.0 routers. Telit's IoT modules and data cards empower factories and enterprises to make the most of 5G.
---